I start every day with a strong cup of coffee.
It's an easy way to ground myself (mind the pun), and to get into the swing of things. Most importantly, it reminds me of the office. The coffee machine in our flat is the exact same one in the office kitchen, and it reminds me of home work. Is that weird?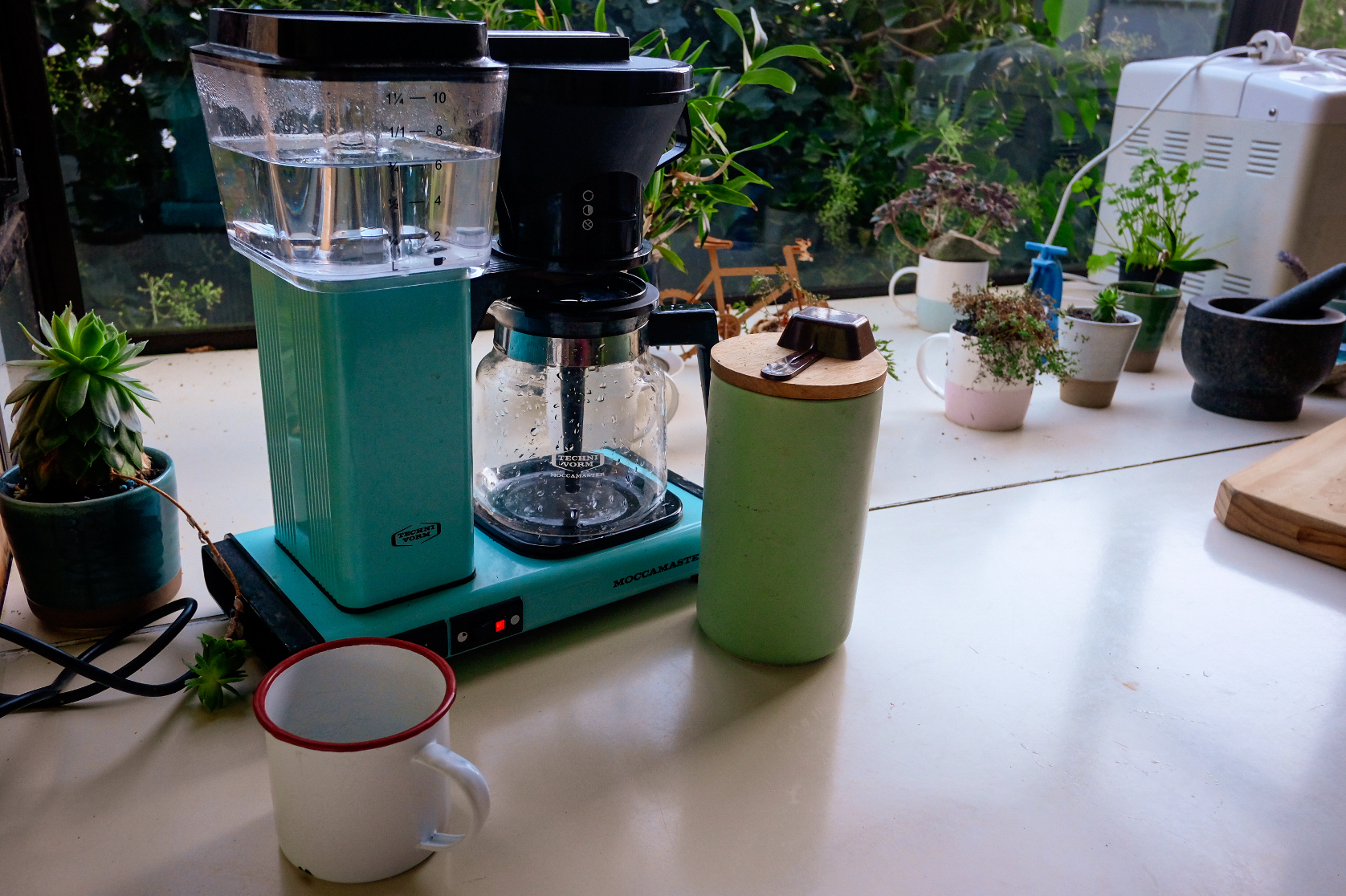 My partner thinks lockdown is getting to me. He was very enthusiastic about the prospect of working from home, having spent many years in an office himself. But I just got into the office, after graduating last year, and I've spent all the time I need to, wandering around the house in my pyjamas during working hours. Which is why, three weeks into self-isolation, I'm still dressing up every day in my usual attire. While he's sitting at the desk next to mine in his boxers.
I'd been looking forward to increasing the depth of my knowledge this year. Working for a small accounting firm, I've had the chance to taste a little bit of everything over the last few months—compliance, tax, advisory, financial statements etc—but since the economy started slipping, I've mainly been working on whatever people throw my way. Anything the seniors can pass down to me, they pass down, freeing up their time to focus on our clients immediate cash flow needs.
Because of this, I've had a decrease in workload, and the more idle hours I have, the more I start to worry. Staying busy and productive helps me cope, personally, so when my manager sent me the link to Spotlight Reporting's 12 Days of Lockdown Learning, I decided to follow it through.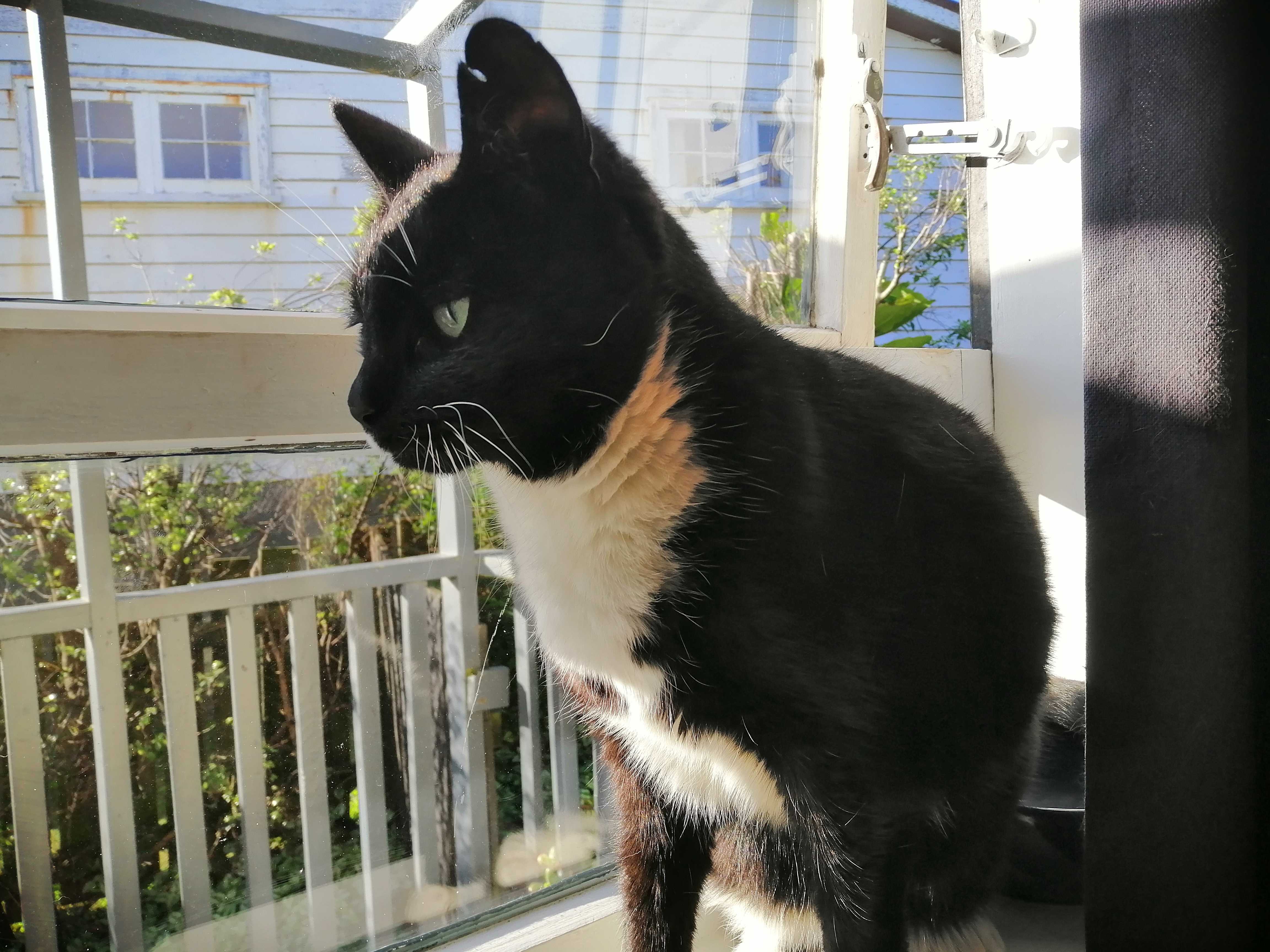 My tuxedo cat, Annie
Day 1: Spotlight Certification, Beginner Level (1 hour)
If four years of University have taught me anything about learning, it's that it's best to approach new information early in the day, with a blank and fresh mind. At 9am this morning, after sending through my usual Slack greeting to my teammates, I signed up for what promised to be an hour's worth of the Spotlight Certification course.
I'm not a stranger to Spotlight Reports, having sat in on client presentations where they've been presented before. I'm in favour of anything that gets me away from an Excel spreadsheet. Even so, I expected this course to be dull. Online learning courses usually are. They're usually either not challenging enough, or repetitive, or worst of all, boring—a dull voice droning over visually uninteresting videos that make you want to give up two minutes into the first section.
This course was actually quite good! It had repetitive music that got stuck in my head for the rest of the day, but the accompanying voice was slow and soothing, and the videos were helpful. There were quiz questions and puzzles to accompany almost every video, which I appreciated. Some of the answers I could guess ahead of time, but some I couldn't. By the time I got to the test section, enough of the information had stuck to get me through on my first try.

93.33%. Not too shabby.
My manager checked in on Slack around lunchtime, to see how I was going, just after I'd finished the course, and was about to get stuck into sorting out a GST return. She was chipper, but seemed quite tired. Her 6-year-old daughter popped into our call to tell me that she liked my tuxedo cat that was prowling the office behind me, and that she wanted to draw a picture of her. Working from home does have its perks.
Day 2: pages 1-11 of the Transform! eBook
While we're all shut in in our little bubbles, the world outside has gotten stranger. Everyone is reacting to the crisis, and they're all doing it in vastly different ways. There's been an uptick of protests against stay-at-home orders, but also an uptick in social media dance challenges. My newsfeed is a weird amalgamation of distressing headlines, and clickbait feel good stories, all circling around the crisis. It's unbalancing.
Today, I tried my best to turn it all off. I didn't check the news this morning. I didn't log into my various social media accounts either. Instead, I brewed my morning cup of coffee, lined up a playlist of instrumentals, and sat down to read Spotlight Reporting's Transform! eBook.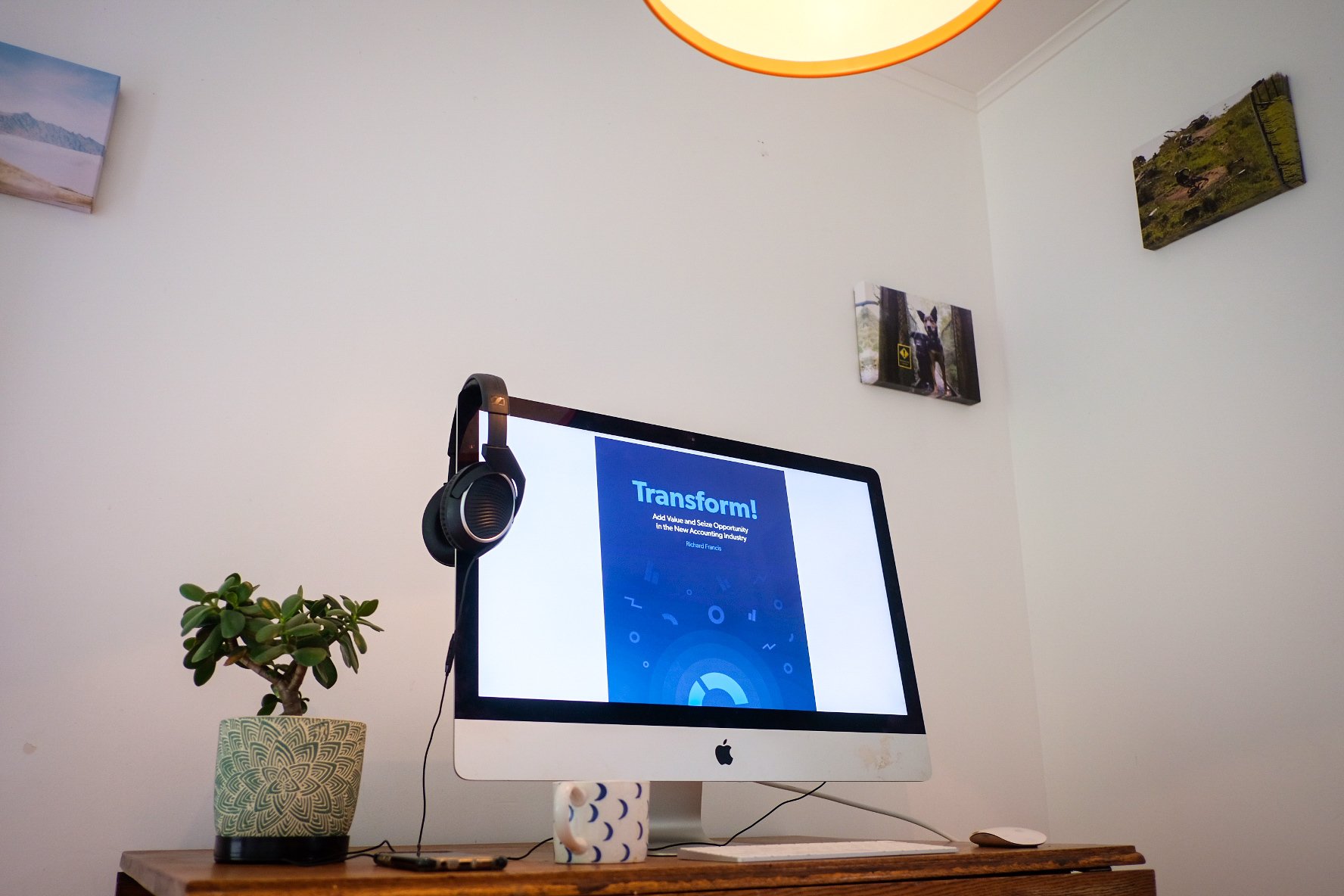 I was pleased to find myself racing through today's workload. The program gives us 11 pages to read today, and it took me 20 minutes to annotate my way through them. I almost didn't want to stop because reading the eBook was fun.
From page one, it's clear that the writer, a CA and CEO, has spent a lot of time in the industry, and really knows his stuff. Richard Francis is straightforward and to the point—he wants to persuade accountants to move from compliance services to advisory, and he's ready to show you how. But what got me was the light touch of humour, the frankness of every page. It's almost as if he's determined to drag us all into the new millennium, whether we're ready or not.
What I found interesting was how relevant all the information is to the current climate, even though it wasn't written with the pandemic in mind. The first 11 pages of the book are full of references to the changing nature of the accounting industry. Two years ago, cloud technology was accelerating that change, but nothing is accelerating it more right now than the looming global recession. Everything he's talking about is now evident. I can't speak for other firms, but we're definitely focusing more on advisory services out of necessity, for our clients and ourselves.
No update on my manager's daughter's drawing of my cat. She did send through a mermaid though.