We thought we'd share some essential, but perhaps more difficult to find, features that we just can't live without. We asked some of our team members for some of their favourites. Read on and see if you've found them already...
Spotlight Reporting is a simple tool on the surface (data in, report out 🎉), but as you start pulling back the layers, you'll get to see how dynamic and powerful it is. Undoubtedly, there are some features you haven't discovered yet. That's what's amazing: there's no end to the flexibility and insight you can capture from your reports and forecasts.
Sometimes discovering that extra functionality can inspire a personal productivity win or add a little bit of delight in your day—we all need that at the moment. So, let's look at five features that four of our fantastic team members just can't live without:


Report History
Naomi De Kock - Customer Success Specialist
We're often surprised to hear from customers who've only just found this feature—we love it! It's a simple concept: see a list of the reports you've created for the organisation or group.
Head to Organisation Settings to get started.


Comparison Pages in Spotlight Forecasting
Matt Kekena - Product Manager
It's important (now more than ever!) to do a reality check, and that's exactly why the Comparison Page in Spotlight Forecasting exists. Using Comparison Pages in Spotlight Forecasting allows you to add pages to the cashflow forecast report so you can compare actuals to forecast, as well as comparing various 'what if' scenarios.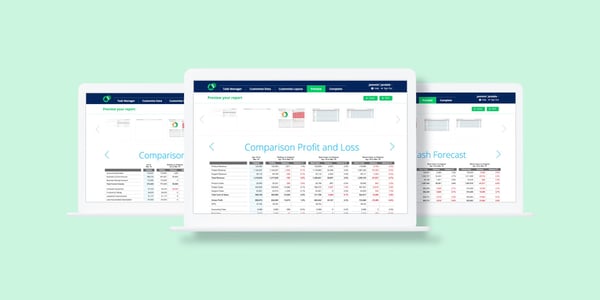 Executive Summary with Auto-Text
Emily Mason - Customer Success Specialist

Don't forget about our Executive Summary with Auto-Text feature! A Spotlight Report (or any report for that matter) without an Executive Summary of highlights and recommendations is like a meal without enough seasoning—good, but not as great as it could be. Watch our two-minute training video to get started.
Driver-Based Forecasting in Spotlight Forecasting
Kirsten Walton - Education, Training, and Support Manager

This shiny new feature landed in Spotlight Forecasting in June 2019. Using the power of Drivers and Dynamic Rules, it's easy to build forecasts based on key business drivers. You choose the inputs that drive business activity – from price and quantity, through to billable hours, head-count, or even days worked. Use these drivers as the building blocks to forecast revenue, costs and the success of the business.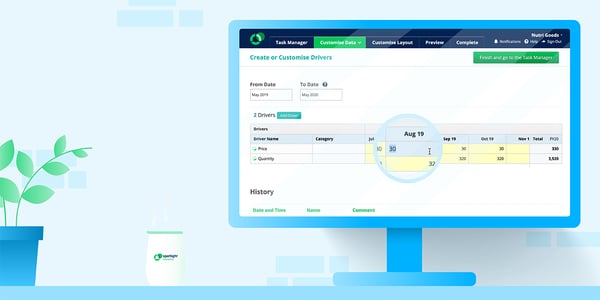 Action Plans
Naomi De Kock - Customer Success Specialist

Advisors don't just talk about the numbers, they set goals with clients and work alongside them to see the actions achieved so that goals are realised. Enter Action Plans 👇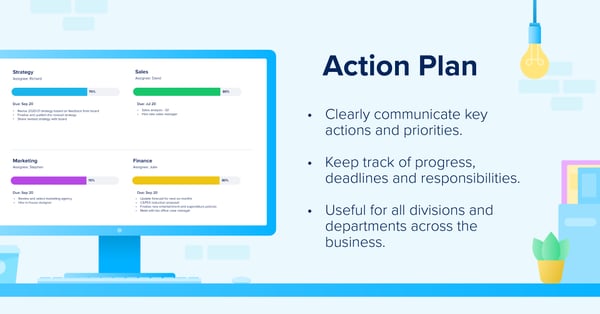 ---
To discover more Spotlight Reporting features, visit our help centre, or keep checking the blog for future posts, where more 'Spotlighters' will share their favourite features.
What's the one Spotlight Reporting feature you couldn't live without? Share with us in the comments below.