Introducing our guest writer Margaret Holmes - Director of Engine Room, based in Pukekohe NZ. Margaret is a highly-qualified and experienced CA and our Super VCFO partner. Margaret has developed a specialisation in strategic planning, particularly for helping business owners understand the financial performance of their businesses and challenging their thinking to help them grow.
---
If you aren't having regular discussions with your customers about how their businesses are performing, you are doing them a disservice. I'm sure the majority of us didn't spend years getting a degree and gaining experience, just to prepare tax returns. If you really want to be a trusted advisor to your customers you need to:
Identify opportunities
become more involved, and
start asking questions.
By doing this, growing your own business is as simple as engaging more with the customers you already have.
Cash: the lifeblood of a business - and your fundamental growth opportunity!
Often the customer is begging for help! Most businesses that fail are still profitable; they just run out of cash.
As businesses grow the need to preserve cash increases. Invariably it gets tied up in debtors, stock and work in progress. Without regular management reporting, business owners are often in the dark about where the money is. As the advisor, the first instant you might know about the problem is when they don't (or can't) pay their tax.
A cash flow forecast is the first opportunity we have as an advisor to get truly involved in our customer's business and start providing advice. This starts when you get that call "the bank wants a cash forecast today."
What an opportunity! I would hope that your first question is "why?"
As the advisor, if the answer is "to pay my bills" this should lead to discussions on debtor management, stock levels, management reporting, Xero add-ons, strategic planning, forecasting, succession planning, and of course, cash.
Use this as an opportunity to help your customers gain clarity about their business. In the short term, the benefit may be the ability to source additional funding. The greatest benefit to the business owners is the questions and discussion about what they know and need to know about their business.
Often no-one has ever asked the customer 'what are you trying to achieve? What are your lifestyle goals?' As trusted advisors if we don't ask, who will?
I am not a great fan of big (read "expensive") business plans - our customers just want clarity. Often they just need to know if they are doing the right things and a simple one pager identifying the goals they want to achieve in the next twelve months is a great starting point.
Once you have had that initial discussion about their plans and the drivers of their business, preparing a forecast is relatively straightforward. If you have been working with them for a while, you should already know how their business operates and their key ratios.
Now you can start discussing the importance of regular reporting of actual results against budget (put the budgets into Xero for reporting purposes). Of course, a report is no use to a customer if they don't understand what it means - they need a guide. Here is another opportunity for the trusted advisor to get involved. Schedule regular meetings and go through the reports so the client becomes comfortable with the information they are being presented.
And the best part? To create the reports we already have the tools, with Xero providing great data and Spotlight Reporting enabling better discussions about the key issues in the business by presenting the information in ways the business owner can understand. The Forecasting tool provides the option to prepare simple cash flow reports or full forecasting to support the business goals.
From our experience, once those discussions start the business owner will become more proactive in seeking advice. That's a win-win.
Customers are looking for someone to help them. You have the perfect opportunity to start the conversation as you already know their business. You can be sure if you don't, someone else will.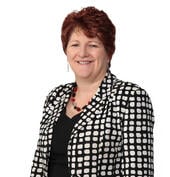 Margaret has over 25 years' experience in both corporate accounting and public practice, holds her Certificate of Public Practice and is a member of the Institute of Directors.