We're excited to announce our content partnership with BOMA – an automated marketing platform that does all the hard work, designed specifically for professional service businesses.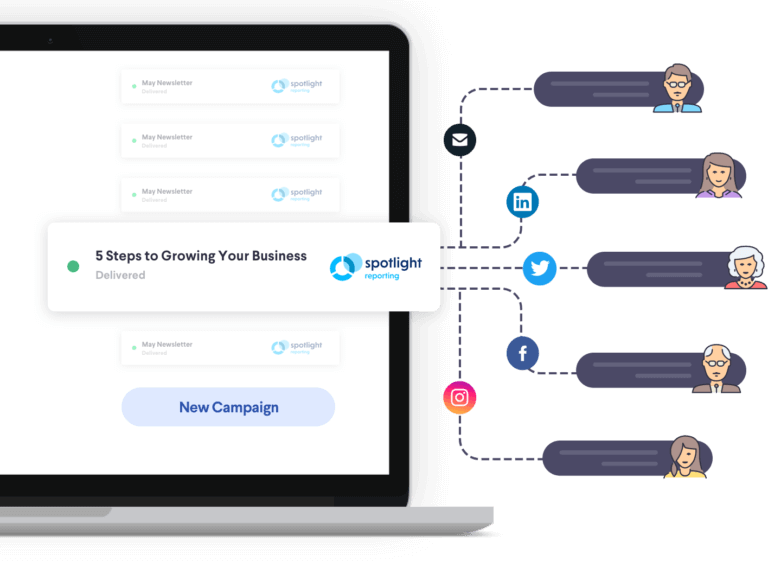 BOMA is the perfect solution for accountants who want to run effective digital marketing campaigns in one easy-to-use platform. It takes the time, cost and complexity out of creating and deploying digital marketing campaigns. With BOMA's customisable content libraries, sending email and social posts is quick and easy. You can reach new audiences with social ads, gather fresh leads with branded landing pages, and analyse campaign performance, all in one place.
We know there aren't enough hours in the day for you to create your own content from scratch – that's why it's already been done for you. Pre-written content from Spotlight Reporting allows you to achieve professional, branded client communications, without relying on internal time, resource, or inspiration to make it happen. Choose any of the articles and publish via email or social media. All content is beautifully written, with topics that busy business owners can relate to. What's more, the articles have been designed to come from progressive accountants like yourself, so will be in line with the advisory advice you give your clients.
As an added bonus, Spotlight Reporting customers get full access to the Spotlight Reporting content library.
If you're not a Spotlight customer, your access will be limited to a reduced number of content pieces.
While you're hot on your journey from compliance to advisory, accelerate your transformation with BOMA. Execute your marketing like a pro and try BOMA for free.