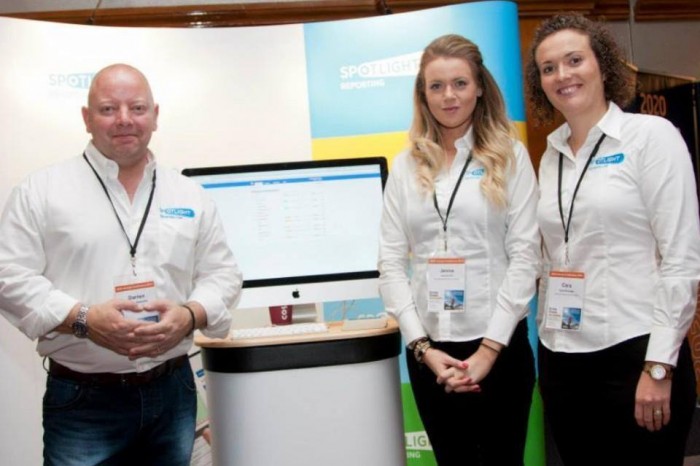 The UK team had the pleasure of being an exhibitor at this years 2020 Conference in Birmingham, surrounded by some of the UK's most innovative firms, all eager to share and learn.
We have been for a while, in a period of transition, from desktop to cloud. But it's still interesting to see just how diverse the landscape is in terms of firms being at different stages of the adoption cycle; some are much further along the journey than others, and it's those firms that are really starting to carve out a niche for themselves. Many of those firms are indeed winners of awards for marketing, service and practice growth, getting recognition and momentum ahead of their peers.
What are the factors that are driving this change?
Most firms will acknowledge that compliance services have become commoditised, and that compliance will be further squeezed by enhancements in technology. We simply have to accept that if the processes CAN be automated they WILL be automated. It's simply not enough in the clients mind to get a set of accounts and a tax return every year - they want more, and will increasingly demand more. Clients need their accountants to be proactive, and want them to become their trusted adviser.
There are significant opportunities for practices to provide their clients with greater services around some key areas, all of which are in growth mode, namely: -
Strategic Planning
Profit Improvement
Benchmarking
Key Performance Indicators
Business Coaching
Wealth Management
This means that modern firms have to be different, different in terms of marketing, different in the way that they price for services based on value not time. It's about giving your clients a 'business class' experience at every level of the engagement.
Business owners are becoming more savvy, they are smart and ambitious people. Increasingly, they desire a deeper understanding of how their business can grow, how can they capitalise on investments, plan for their retirement, get the best succession plan in place.
In other words, how can you as their accountant help them achieve their dreams? Compliance doesn't achieve dreams - but the trusted adviser helps clients achieve their dreams by connecting with clients in a different and more profound way.
The key learnings from 2020 were that the cloud presents firms with so many options for transformation, from data capture, efficient accounting processing and then added value through data analytics and business intelligence. But critically, these opportunities need to be provided to your clients in a proactive manner, rather than you sitting back whilst your clients or prospects seek those services from other firms who are executing on them right now.
Why not join us on our webinar on the 19th November to find out more on how firms are using Spotlight Reporting and becoming the trusted adviser or view our CEO on Growing a Cloud Practice.