A thing for tech start-up companies, loves the outdoors, motorcycles and the beach. She'll also tell you a thing or two about your future! Meet our US based Sales Development Representative, Cristina Delgado.
---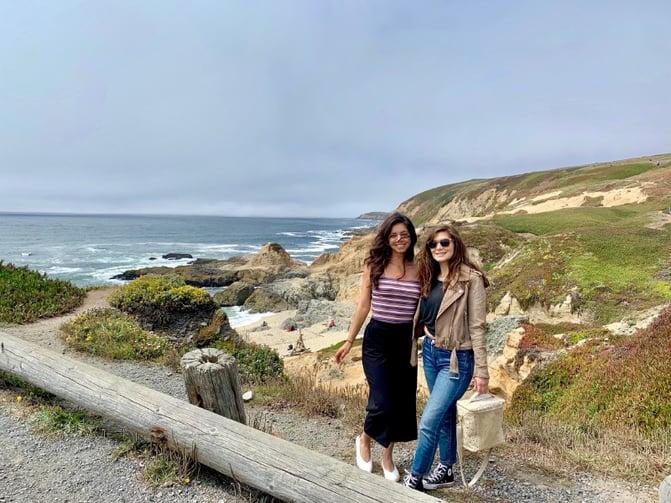 Cristina (right) enjoying the sights during a trip to Bodega Bay.
Go on, tell us a bit about yourself: I grew up in Southern California, Los Angeles, and spent a few years in Orange County and now I'm living in San Francisco. My parents are Mexican and I'm one of five siblings. I worked in hospitality for years with an emphasis in sales. I enjoyed working in beautiful Laguna Beach but needed to grow in another industry (tech). I enjoy road trips, being in nature, pilates, yoga, motorcycle rides, connecting with people, and the beach. I'm into zodiacs and like reading people's tarot cards for fun, or their birth charts.
"My big focus is to help the accounting industry in the transition from just being compliance workers to trusted advisors."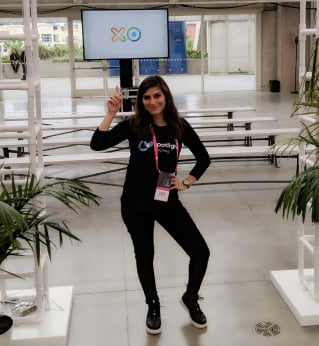 What do you do at Spotlight Reporting? I'm a Sales Development Representative and have been in my role for six months now. My typical day is engaging with accountants, CPA's and partners. I help provide an in-depth overview of Spotlight and discuss more of the high-level ways we are helping other firms scale their Advisory/Consulting service offerings by setting demo meetings for Account Managers.
My big focus is to help the accounting industry transition from just being compliance focused to trusted advisors.
Lastly, I help businesses manage reporting and forecasting in order to create and generate reports for clients.
What attracted you to come and work for Spotlight Reporting and what were you doing beforehand? I've been interested in startups for quite some time and could see that Spotlight was well on it's way to success! I worked closely with the accounting department and night auditors when I was a Sales and Revenue Manager at Hotel Laguna. I understand how time consuming reports can be and want to help the industry. I've previously worked in hotel room sales, event sales for weddings, meetings, and restaurant groups.
Tell us about your most memorable moment at Spotlight Reporting. I worked with an accounting professional that used Spotlight Reporting but left us. They were considering giving us another try. I wanted to be attentive to their needs and was able to help them even during an emergency deadline. They were very happy and decided to recommence their subscription, having got the hang of it quickly the second time around.
What's the best part of your job? Being able to help the accounting industry through supporting firms to grow their business and add more value to their clients. Spotlight Reporting helps solve problems and enhance capabilities in the accounting world, and it's great to be a part of it.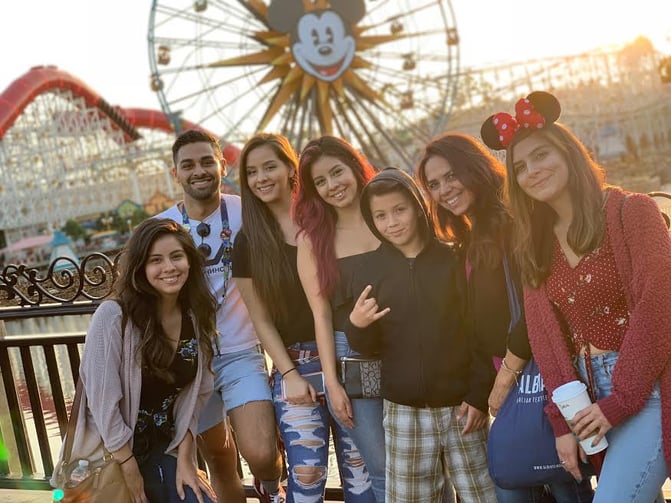 Cristina (far right) with family and friends.
ANSWER QUICKLY:

Best road trip
Yosemite.
The first album you ever owned
I was born in the 90's my first CD was Linkin Park.

Your very first paying job
Cold Stones Creamery.

iPhone or Android
iPhone.

Most famous person you've met
Maroon 5 when I was 12 at Amoeba Records Hollywood.
Favourite movie
The Hunger Games.

Something that makes you feel old
When I tell people my age and they say you don't even look it.

When you need to save money, what's the first thing you cut
Going out.

Household chore you hate the most
Laundry.
Something no one knows about you
I performed in an auditorium a few times when I took theatre, and I can be artsy-crafty.
To get in touch with Cristina: cristina@spotlighreporting.com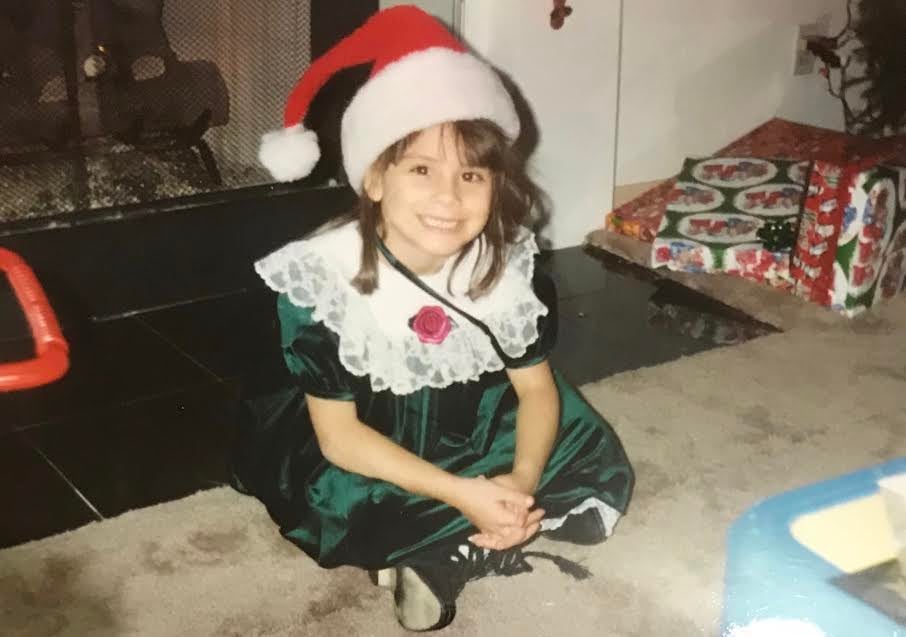 Cristina as a five year old on Christmas day.