Julie Francis, our CFO, is the ultimate team player—so much so that it was difficult getting her to stop talking about her team, and start talking about herself. As co-founder of Spotlight Reporting, and the product owner of our Forecasting tool, she's remarkably humble, with a straight-talking style focused on the facts.
As we sit in her office, discussing everything from her journey into accounting, to her love of sports, what soon becomes apparent is how much her determination to turn vision into action has shaped her life—both on and off the field.
Julie Francis, CFO and co-founder of Spotlight Reporting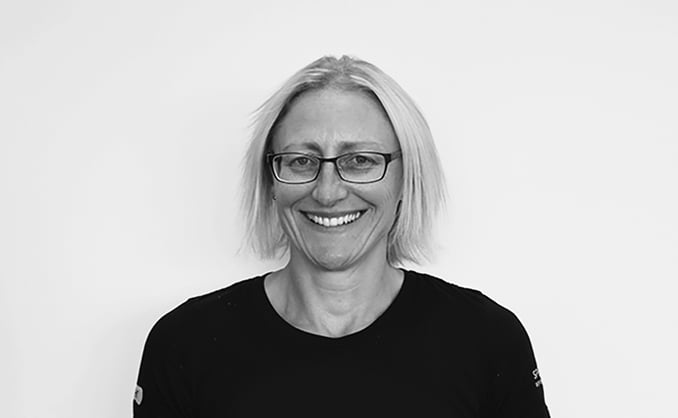 Into the industry

Julie's start in accounting, like many others', was simply a natural segue from an accounting degree, rather than through a real affinity for the industry. What stopped Julie from following a different career path was her natural determination and reluctance to quit.
"I've always liked numbers," she says, "and though I didn't study accounting at school, I knew I could pick it up at university. When I got to the end of my studies, I wasn't so sure I wanted to do accounting anymore. But I thought, well, you've just spent all this time doing your degree—you might as well just give it a go and see what it's like."
She applied for a role, which she got. This was the start of her lifelong journey through the accounting industry. In the decade before founding Spotlight Reporting, Julie worked as an accountant for The Walt Disney Company in the UK, AMP, and Martin Jarvie PKF in New Zealand. She co-founded the boutique advisory firm Francis Consulting, was heavily involved in Spotlight Workpapers (now Xero Workpapers) with Richard Francis, and worked alongside Richard offering advisory services to their clients. Julie, Richard, and their small team of 7 situated in a house in Petone, were the start of what was to become a multimillion dollar, award-winning global company, set to shake up the world of accounting: Spotlight Reporting.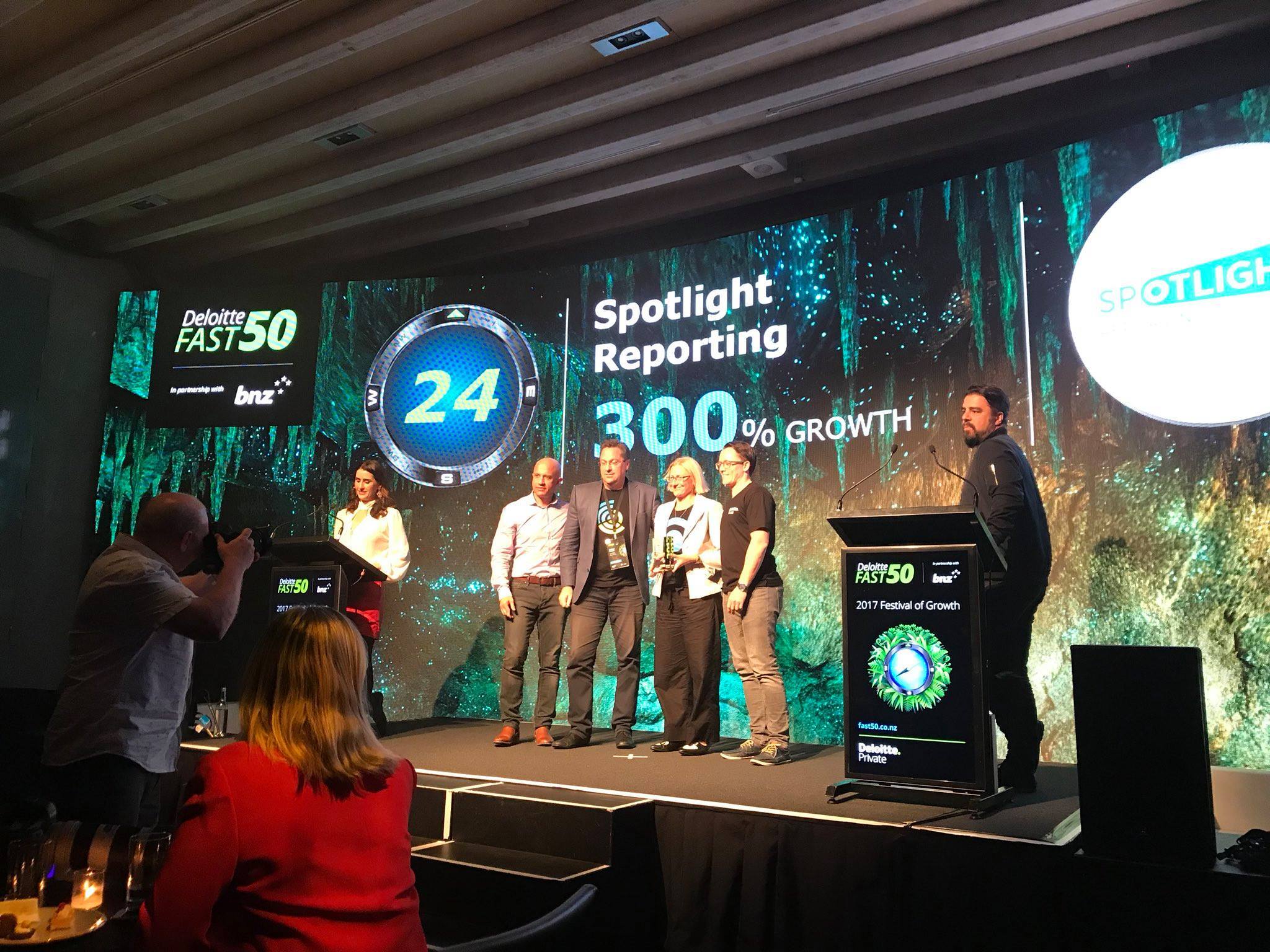 Richard and Julie accepting their Deloitte Fast 50 Award 2017
In the Spotlight

Julie Francis is our behind-the-scenes versatile powerhouse. Although she's officially Spotlight Reporting's CFO, she also plays a significant part in the development of our tools.
"I'm the Product Owner of Spotlight Forecasting, and worked with our team to conceptualise and design our three-way cashflow forecasting product," she says. "I still wear that hat, and influence the direction we take with our features and functionality."
Her background as a former practicing accountant featured prominently in the creation of our Forecasting tool, due to her awareness of the opportunity to create a solution that accountants could use to expand the advisory services offered.
In creating Forecasting, her team began with a clear objective:
"What we wanted to achieve was a full three-way cashflow forecast online solution," says Julie, "so we could open up forecasting to SMEs. After all, if you don't use forecasting, you're essentially making decisions blind."
That in mind, she's extremely proud of what the company has built over the years.
"We've created some really relevant, useful pieces of software for accountants, business owners and CFOS," says Julie. "If you look at how a forecast is used, to obtain financing from a lending organisation, there's a tangible outcome to that. Planning and managing your cashflow, especially during a time like this, gives you that visibility and a greater sense of certainty to plan and make decisions."
Over the years, we've had a lot of good news about the end result of our reports filter back to us. In 2017, a Spotlight Report was used during pitch to the investors on the TV show Dragon's Den, by UK-based beach towel company Dock & Bay. Along with a solid business proposition, their ability to clearly articulate their numbers with our Reporting and Forecasting tools helped them secure not just one, but three different offers.
"When we hear stories like that, it's positive validation for everyone involved in the business," says Julie. "So we keep building out the features, and plan for the future. We've invested a good chunk of our lives in the company, and in the products we've developed, so we absolutely believe in them."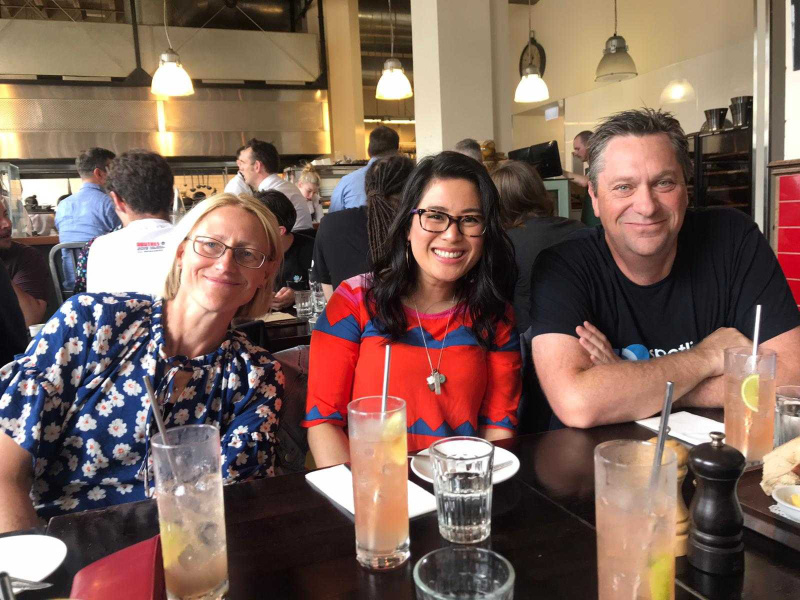 Spotlight Reporting's 2019 Christmas Party
Leaving a legacy

Julie works hard to make her mark on the accounting industry, and leave it better than it was before she stepped into the game. For her, this community doesn't just include the accountants, advisors, and business owners, or the accounting software ecosystem—she's leading by example by focusing on the health and wellbeing of her own team.
"Working through the chain of impact, it's not just about Richard and I," she says. "It's about Spotlight, it's about our employees, and the opportunities and challenges we can give them. And it's about our customers being able to use our tools well and meaningfully, and their customers receiving the outputs and advice that will help them on their journey. It's a tangible thing, it's not just conceptual, and it's a really, really good feeling knowing that we have that reach, not just locally, but globally."
With this in mind, collaboration is key to her leadership style, which has a huge positive impact on the company as a whole. While a lot of leaders prefer to direct, Julie is unique in her ability to really listen, digest information, and challenge people when she needs to. What she is valued most for is her role as a mentor.
"Julie really involves me, and she makes me feel like my opinions and thoughts matter," says Shaila McLay, Finance Manager. "I genuinely feel like I am making a positive contribution to Spotlight and am enjoying all of the learning opportunities. My role has changed so much since I first started with Spotlight, and Julie's helped me to develop to the point that I'm at today."
Shaila is a product of our company's culture of internal promotion, something Julie and Richard heartily support.
"It's kind of a why wouldn't you, rather than why would you, because we have a lot of really good people," says Julie. "It's a win-win for everybody if your staff can grow within your organisation, rather than looking elsewhere. We nurture our people, develop their skills, and create opportunities for them to extend themselves and widen their influence."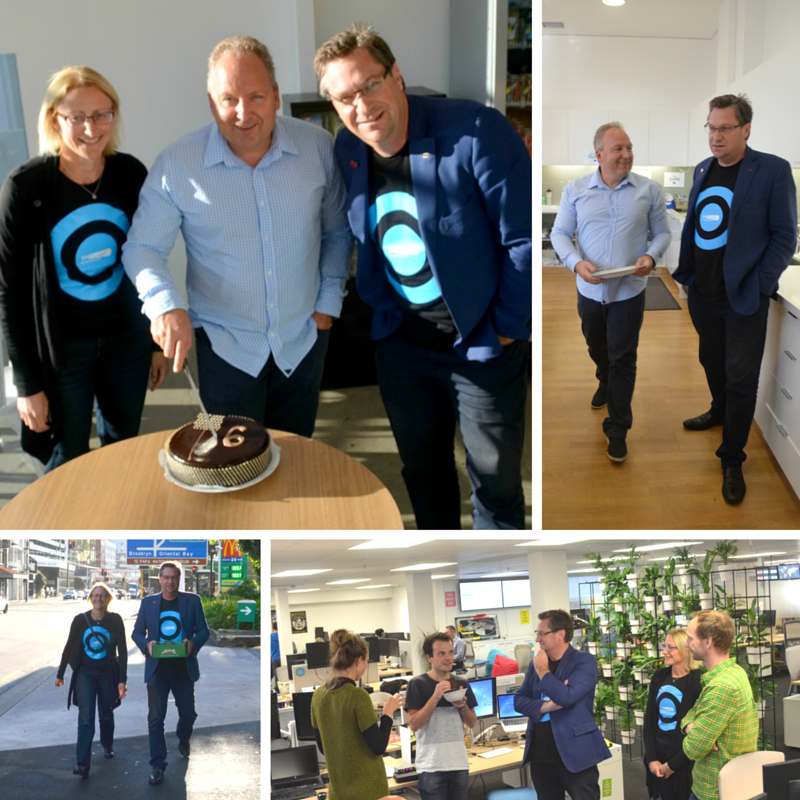 6 year partnership with Xero API team
Sports: onfield and off

Her team-oriented approach to business serves her well, not only in the office, but on the field. Julie is an avid sportswoman, having grown up playing rugby, badminton and touch rugby. She was playing competitive touch into her twenties and then decided to take a break to travel. Three years ago her daughter decided to try badminton and that got Julie back in the game.
"It's been quite cool to do, and that's something we play as a family," she says. "I play socially, yes, but I play for Hutt Valley Masters as well."
As for touch, while she doesn't think her body would be able to handle it now, she's not afraid to dive in with the teams she coaches.
"I've coached the kids school touch teams for 9 years now and more recently the Wellington Cub's rep team, so I'll muck in when I need to and demonstrate," she says, with a wry smile, "but yeah, the mind's probably more willing than the body."
Sports is important to Julie as a microcosm of life. You meet all kinds of people on the court or field, she says, just like you do in business. Sports is great in building resilience and is a really important life skill. In this vein, Julie coaches her kids, and her teams, to be open-minded, supportive team players, gracious winners, and when the situation calls for it onfield, gracious losers. The key to life, she believes, is to keep looking forward and don't dwell too much on the past.
"You need to have solutions, rather than just focusing on the problems," says Julie. "There are things in life that you can't change, but you can focus on the things that you can control or influence. Not everything in life goes how you plan it to—but you can choose how you react to things, and that makes all the difference."
This piece is part of our series, "Designed By Accountants, For Accountants", highlighting some of the key players that make up the accounting DNA of Spotlight Reporting. Their experiences created and influenced the biggest reporting tool in the ecosystem created by accountants.