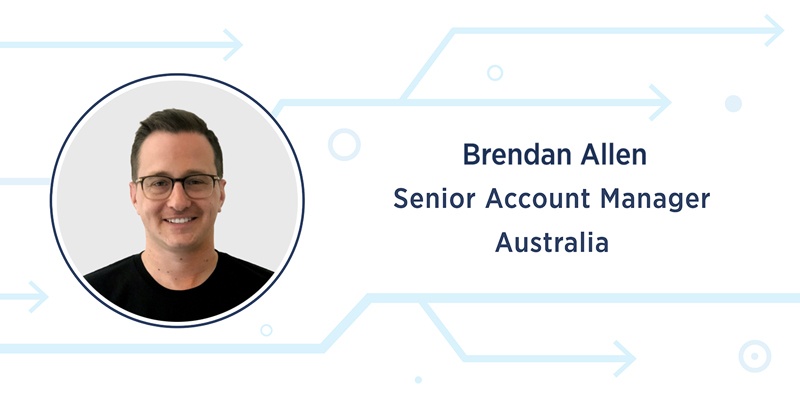 Our dedicated team is full of accounting pedigree and have a passion for practice transformation. We asked our newest member of the Sales team, Brendan Allen to tell us a little bit about himself.
WHERE ARE YOU FROM?
I grew up in Western Sydney but moved around quite a bit over the last few years. Inner West is where you'll find me stomping around these days but I did spend 3 years in London recently, only returning in March 2018.
WHAT IS YOUR PREVIOUS EXPERIENCE?
I've always been in Support or Account Management roles in various industries from Trade Supply to SaaS. My first move into Cloud Accounting was with Practice Ignition in 2014 where I joined a small but growing team based in Surry Hills, Sydney. From there I was shipped off to the UK to head up the EMEA region and subsequently building a strong local presence and a great team over the last 3 years.
WHAT DO YOU BRING TO THE ROLE?
I am a strong believer in always looking forward. Because of this I absolutely love speaking to businesses who have decided to invest in their own future.
I bring enthusiasm and a sincere consultative approach to ensuring that anyone who reaches out for help gets the right advice and assistance to continue to build on their own business. I love success, not just for myself but for my customers, colleagues and peers.
I also love having a good old fashioned chat, maybe even over a pint or two...
IF YOU'RE NOT WORKING, WHERE WOULD WE NORMALLY FIND YOU?
You'll probably find me out for a long walk, trying to find somewhere new in my local area, or you might find me out on the bicycle, trying to find somewhere new in someone else's local area.
Or just at the pub..