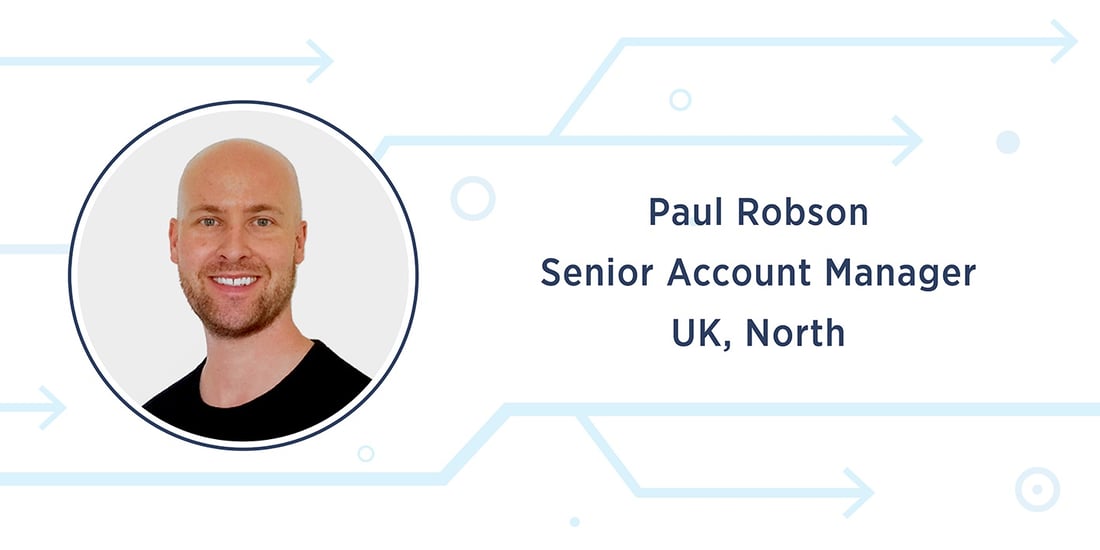 Our dedicated sales team is full of accounting pedigree and have a passion for practice transformation. Our Senior Account Manager in Newcastle upon Tyne, Paul Robson has tonnes of experience with accountancy firms, providing solutions for both big and small businesses.
We asked Paul to tell us a little bit more about himself.
WHERE ARE YOU FROM?
Based in Newcastle upon Tyne.
WHAT IS YOUR PREVIOUS EXPERIENCE?
In the early part of my career, I spent my time in the sports science industry, having completed a degree at MMU. Then I moved into management and completed a graduate scheme with a well known German company. It was then I moved into sales and service, working in solution sales/sales leadership and sales operations. A large part of that time was then spent working with accountancy firms both small and large and also providing solutions into the education market for secondary and higher education providers.
WHAT DO YOU BRING TO THE ROLE?
I have a very strong passion for customer experience and providing an all round service from initial discussion, to onboarding, and supporting through out. I have a wealth of experience across a wide range of sectors and ultimately love dealing with businesses who are interested in improving their process and business strategy. I like to keep things simple and cut out the jargon and make things as easy as possible for my contacts to reach a decision. Its best to work with my customers and understand their business and business plans in order to do this.
IF YOU'RE NOT WORKING, WHERE WOULD WE NORMALLY FIND YOU?
Outside of work, I attend the gym most days combining weight training and cardio performance training. I love my food although in doing so, I'm very much a creature of habit and often stick to the same choices. I love spending time with my wife and young son, and creating great memories for us to cherish and look back on in the future.
If you would like to get in touch with Paul, connect with him on Twitter or email paul@spotlightreporting.com