Sian Kelly with Darren Glanville, Director of Sales (UK)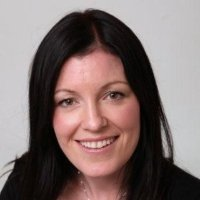 We had the pleasure recently of meeting with one of our Partners, Sian Kelly of Inform Accounting – a practice based in the West Midlands. Sian has not only achieved Gold Partner status with Spotlight Reporting and Xero, but has now joined our Super VCFO programme.
Sian has both a commercial and 'in practice' background, but was determined that Inform would offer much more than the usual. Sian aspires to be the Virtual Finance Director for her best clients, doing useful and progressive work that inspires both her and her customer base.
We spoke with Sian about her transition into the cloud and how she has seen the transformation of her practice as a result. Using a suite of apps - Xero, Spotlight, Dropbox, Receipt Bank, GoToMeeting etc - allowed her to move from standard compliance services to offering value-added services. Additionally, it sped up traditional work so that costs could be controlled, time saved and resources redeployed.
Sian was drawn to Spotlight Reporting because of it's mix of analysis, visuals, Executive Summary and a format that was engaging for clients. "Going through statutory accounts can be a meaningless, historic process", Sian notes, "It's much more effective to discuss a Spotlight Report and engage the client on the future."
"Spotlight helps us build relationships with clients...so we're continually working with them and adding value." This comment from Sian is one that we hear more and more as we speak to practices that are moving their clients to services that enhance their relationship - strategic planning, monitoring KPI's, wealth management and so on.
Spotlight Reporting will enable you as the advisor to nurture your relationship with your client and spend less time behind your desk looking at a computer screen and more time on site with clients advising them on how to expand and grow.
We'll leave the final word to Sian:
"Any company that wants to grow and that is using cloud software should want to engage a good accountant using Spotlight Reporting. We're winning business this way right now."
Hear more from Sian (Video, 6mins).