PwC required a reporting solution that would allow them to capitalise on access to data that cloud accounting provides. They also wanted to be able to produce quality reports to help underpin an advisory relationship that would set their clients up for future success.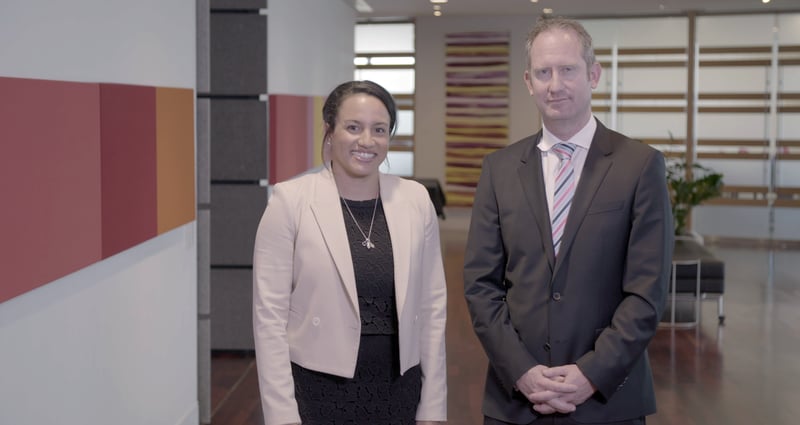 We spoke to Rachel Ah Koy (Senior Manager of Digital Innovation) and Scott McLiver (Global Lead of Digital Innovation for Entrepreneurial and Private Business) to get their thoughts on using Spotlight Reporting as a foundation to build proactive advisory relationships.

Why have PwC chosen Spotlight Reporting to deploy advisory services?
We're passionate about enabling the success of our clients—these clients range from New Zealand's largest corporates, public sector organisations, through to the fastest-growing entrepreneurial businesses.
Three key factors underpinned our decision to work closely with Spotlight:
The quality of the reports, which our clients love.
The ability for Spotlight to scale quickly across our network.
Spotlight's desire to collaborate closely with partners and listen to the needs of the market.
How did you incorporate Spotlight Reporting into PwC's digital experience?
PwC Next is the anchor of our digital experience—it's an innovative cloud offering that allows us to offer a pro-active advisory relationship, underpinned by a purpose-built cloud platform.
This cloud platform allows us to bring together the best of the ever-growing cloud ecosystem, including Spotlight Reporting, which allows us to really turn the dial on the way we interact with our clients and the experience we can give them.
How did you deploy Spotlight Reporting?
With Spotlight's support, we were able to roll out the use of the product across Australia and New Zealand and get our staff using it as soon as possible. We held nationwide training sessions, and constantly communicated with Spotlight so we could progress our transformation.
The automation and the efficiency that Spotlight has provided has been a real time-saver for PwC and has allowed us to focus on the value-add we can give our clients.
What are some of the benefits you've seen as a result of using Spotlight Reporting to deploy advisory services at PwC?
Spotlight Reporting enabled us to change the way we interact with our clients and it really helped us bring the PwC Next relationship to life.
Business owners want future-focused advice which enables their growth and success. PwC's Next and Spotlight Reporting have been fundamental pillars to us bringing that to life for our clients.