We are committed to delivering the best experience for our accounting partners. In our first major release of 2016, we've significantly improved the client dashboard with some exciting new features and design including:
Better User Role Options
Global Search
Location and Client Code Filters
Redesigned Customer Dashboard
Here is a summary of the key features and benefits:
1. Want to quickly sort your client dashboard? With one click on the column heading, you can sort by organisation name, the latest report, or activity.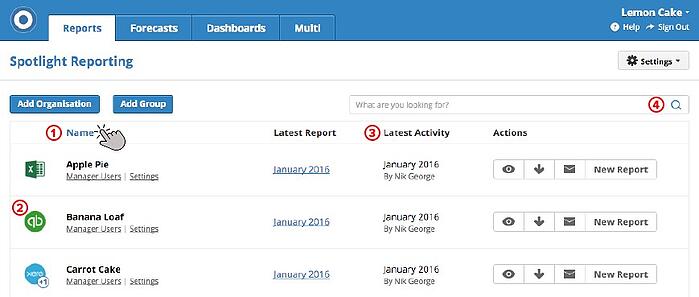 2. The new client dashboard displays the data source that your organisation is connected to. If you connect to multiple data sources, a '+' symbol will appear.
3. Our new Latest Activity column lets you see who last made changes to the report and when these were made. This improves visibility, particularly for large practices.
4. When you have a long list of organisations, wouldn't it be great to find them quickly? Introducing the new Global Search bar! Global Search allows you to quickly find organisations by simply typing in the name.

5. You can now categorise organisations by location and client code (both optional settings) and then filter based on these criteria. This is a great win for larger practices with multiple locations. The location and client code options can be entered from each organisation's 'settings' page. You will also discover that the 'delete' organisation button has been moved to the 'settings' page.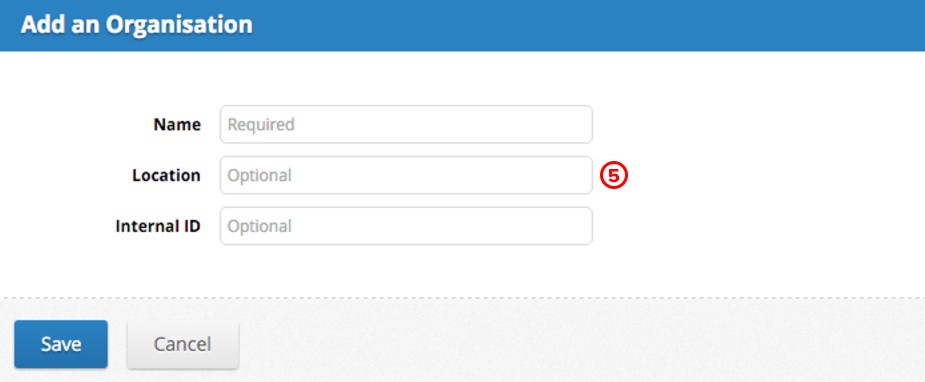 6. We've created two new user roles ('Partner' and 'Read only') to help you manage access within your account. We've also tweaked the permissions of the existing user roles. Please visit our Help Centre to find out more.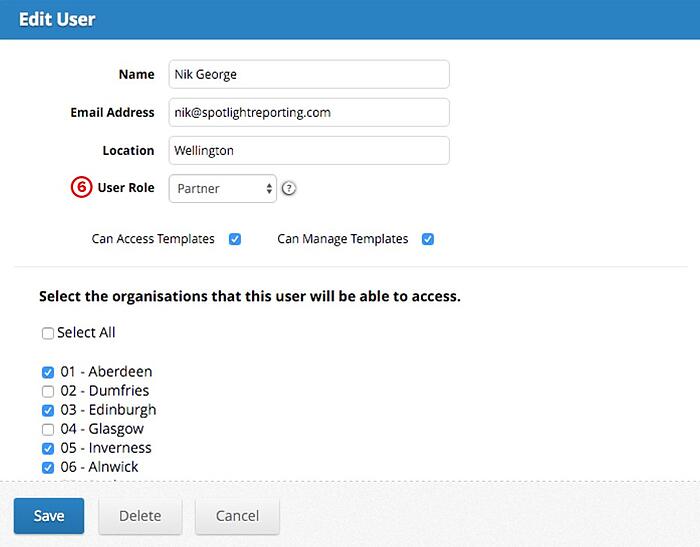 Please take a short 2 min tour of our client dashboard or download a copy of the release note (PDF).