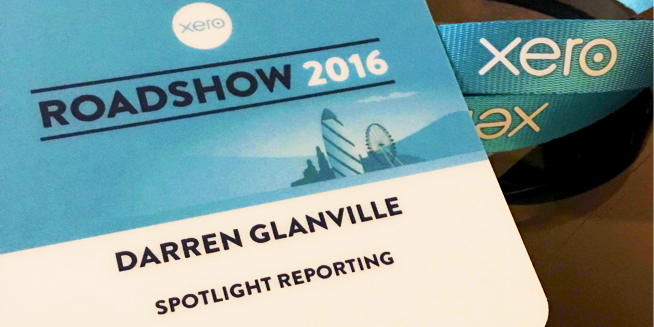 We're thrilled to have been the only reporting add-on, during the latest series of roadshows in the UK, supporting our strategic partnership with Xero.
From London to Manchester, Bristol, Edinburgh and finally Birmingham, we've been excited to see the developments within Xero and also the broader ecosystem. The roadshows have given us a great opportunity to talk to a lot of our existing partners and also practices that are now looking to enhance their cloud journey. It was great to see many practices wanting to transform their services to a more advisory-centric approach with Spotlight Reporting.
It's interesting to observe how practices are seeing that shifting the emphasis from compliance demands a different thought process, which requires the senior leadership team of these practices to ask themselves two key questions:
What do your advisory services look like in twelve months' time?
What does that equate to in terms of fee income for your practice and how will that additional revenue be achieved?
Whilst the promise of technological advancements will certainly help drive efficiencies and transform the way both bookkeepers and accountants deliver services in a more scalable way. The challenge that still exists is how to stay relevant in your clients' eyes.
A greater number of firms are hungry for the formula that can help deliver a greater breadth of services, at scale, with the minimum of effort, yet effective enough to allow the scope for upselling clients to the next appropriate price point or 'bundle'.
It's not simply about the software anymore, practices need to consider the support and enablement they need to achieve those outcomes, whether that is defining the strategy and process, or helping communicate the benefits to thier clients.
We're seeing more Xero award winning practices utilising our software to deploy dashboards for simplicity, reports for true in-depth analysis, and forecasts for embedding cashflow advisory services as a natural part of their service offerings. We help practices leverage this financially, monetise each of these outputs, and reduce their internal costs to produce. It's hardly surprising why so many of them are partnering with Spotlight Reporting.