It's been a hell of a ride from the first Xerocon in 2010 with fifty accountants and a handful of Xero employees getting drunk in a vineyard near Rod Drury's house. To the 17th and biggest instalment yet in a huge conference centre in the heart of Brisbane and featuring a cast of 2,300 accountants, bookkeepers, software peeps and Xeroes. As CEO of Spotlight Reporting, a former 'Xero' and very early Xero accounting partner, I've been lucky enough to have a front row seat.
Brisbane was not only a thrilling new combination of Kiwi, Australia and Asia, it presented the best traits of an industry conference. There was innovation and vision in spades - just check out Rod Drury's keynote. With nods to six centuries of tradition, the data landscape of the present and the connected, predictive and AI-driven financial and business web of the future.
There was engagement, collaboration and community buzz across the accounting, bookkeeping, software eco-system and Xero cohorts. There were of course sessions galore (including a great session with Steph Hinds), deals done, drinks downed and even a few awards.
App Partner of the Year, 2016
At the awards dinner we were thrilled to be named 2016's App Partner of the Year. Given the scale and depth of Xero's App Eco-system, this was truly humbling and such a great affirmation for me and the team that our hard work is paying off.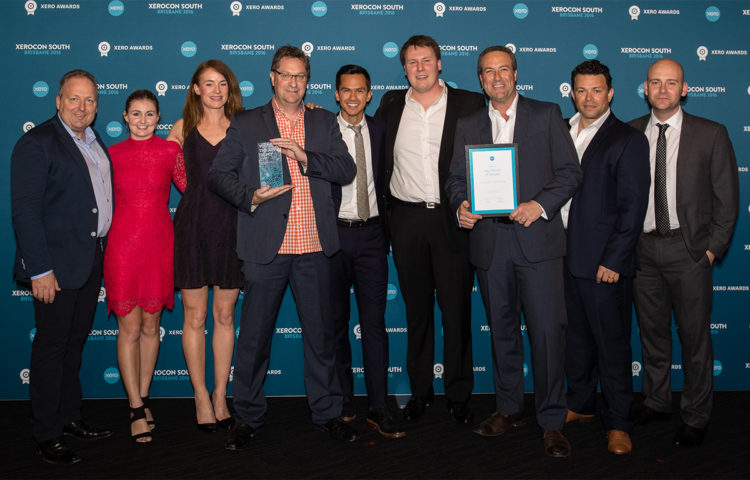 Coming on the heels of our recent NZD $5 million capital raise, it really has been a great month for Spotlight Reporting. We now have a fantastic roadmap in place for the months ahead in terms of hiring talent (yes, we're hiring) and enhancing our product suite too.
Now that our team is 32 strong, I'm so proud of the contribution made across product, marketing, finance (tirelessly behind the scenes) and the customer-facing support and training, customer success and sales. Each part of our business collaborates and interacts across timezones and territories on a shared purpose.
For our customers, the App Partner of the Year Award is in part yours too. Your feedback, support and advocacy drive us on to improve our products and extend our in-market efforts.
Like you, we're thrilled to be on a shared transformation journey with Xero.