Over the past few weeks, we've kept cashflow in the spotlight, hosting webinars on the importance of cashflow management, its value proposition, and how to protect it. It's no secret that cashflow management is critical to the success of small businesses, and right now there are too many business owners feeling their way forward in the dark, without the data that will make a difference.

Following on from our previous cashflow webinars, our NZ based Account Manager Johannes Schlechter teamed up with our Customer Success Specialist Naomi de Kock, and Managing Partner of RIVAL Accounting Simon Moor, to discuss the power of cashflow forecasting in a downturn. As Managing Partner, Simon has put forecasting at the forefront of his pandemic strategy, and the webinar was full of tips and tricks to keep your clients up to speed.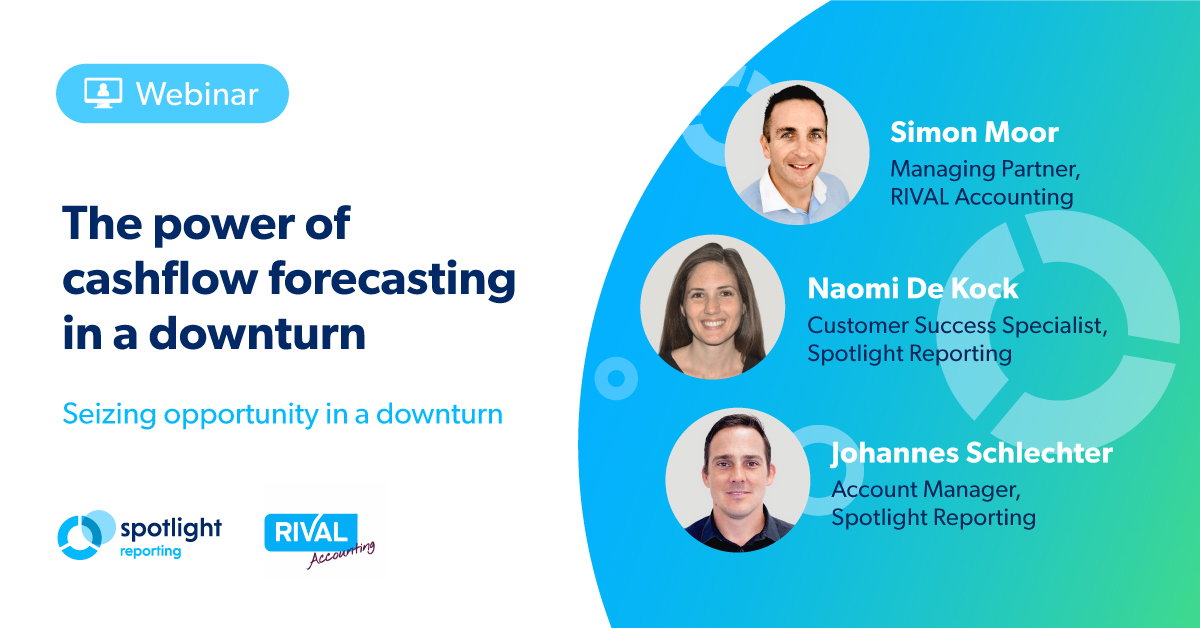 For the full conversation, you can watch the webinar here. Otherwise, here are a few key points they touched upon in their discussion:
Take two sessions to create three scenarios
Whether we like it or not, the pandemic has taken a real toll on almost every business in almost every industry. Now is not the time for unrealistic expectations, and with that in mind, any pre-COVID growth plans should be shelved for now while businesses recuperate.

That's not to say that you can't hope for the best—against all expectations, there are businesses who have seen growth during this difficult period—but it's important to expect the worst. The last thing you want is for your clients to be making decisions during a worst-case scenario outcome, when they're stressed and fearful. Creating a plan now, well before disaster, can help your clients sleep more soundly knowing that you have them covered.

With that in mind, the most efficient thing you can do is prepare three different scenarios: the best possible outcome, the worst possible outcome, and a more realistic baseline to work from. Simon Moor recommends doing this over two sessions: the first to ask questions and collaborate on a forecast with your client, and the second after your client has had some time to review the numbers, and offer any tweaks that they can think of. Zoom screen sharing is an excellent way to do this, as it keeps your client in the loop—just make sure that you know your way around your forecasting software ahead of time, so you can avoid all errors!

By structuring your sessions like this, you're more likely to get the most accurate numbers possible, as your client might reveal pertinent information they hadn't thought of the first time round. But remember: be realistic. Don't allow your clients to predict greater revenue unless they can show you a solid plan to achieve this goal. You need an accurate forecast to create an accurate, actionable plan. Now is not the time for false confidence and overreaching!
Use the right tools for the job
The most important commodity you have right now is your time. Using the right tools can save a lot of it, and leave you with more energy to focus on the things that can really make a difference. Simon uses a mixture of Spotlight Forecasting and Excel to create forecasts for his clients: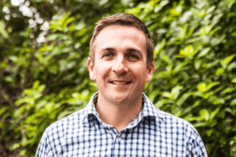 "Every accountant has produced many forecasts in Excel,
it was kind of the go-to for many years," he says. "I guess the problem with Excel is often you find that the person who builds it is the only one that's going to be able to maintain it. I think realistically from an accountant's point of view, if you've got to have the client updating the actuals,
it has the potential to go wrong. So we actually moved all of our forecasting over to Spotlight."


Spotlight Forecasting features three pages of colourful graphs and charts, that keep things interesting for accountants and their clients. Use it to highlight key data, create actionable plans, and keep track of the metrics that matter.


"At least half the clients that did a forecast with us say: Wow, I thought this would be really hard and really boring, but I really got a lot out of it, and I want to do it again next year," says Simon
Communicate in bulk and set up communities
Although being across all his clients was important for him, Simon found that the same questions were being asked again and again, sucking up precious time. To counter this, he set up four webinars where he answered questions in bulk.

These webinars were split according to the industry and size needs of his client base, and he dedicated a portion of each session to answering any questions his clients might have. What he found was that his clients felt more comfortable asking questions they might not have asked otherwise, and that they had issues he hadn't even thought of, that he could provide a solution for. Like-minded clients also connected through these webinars, and created communities of their own to support each other. Simon asked for permission to share attendee contact details amongst them, and has received positive feedback about the connections that were made through this process.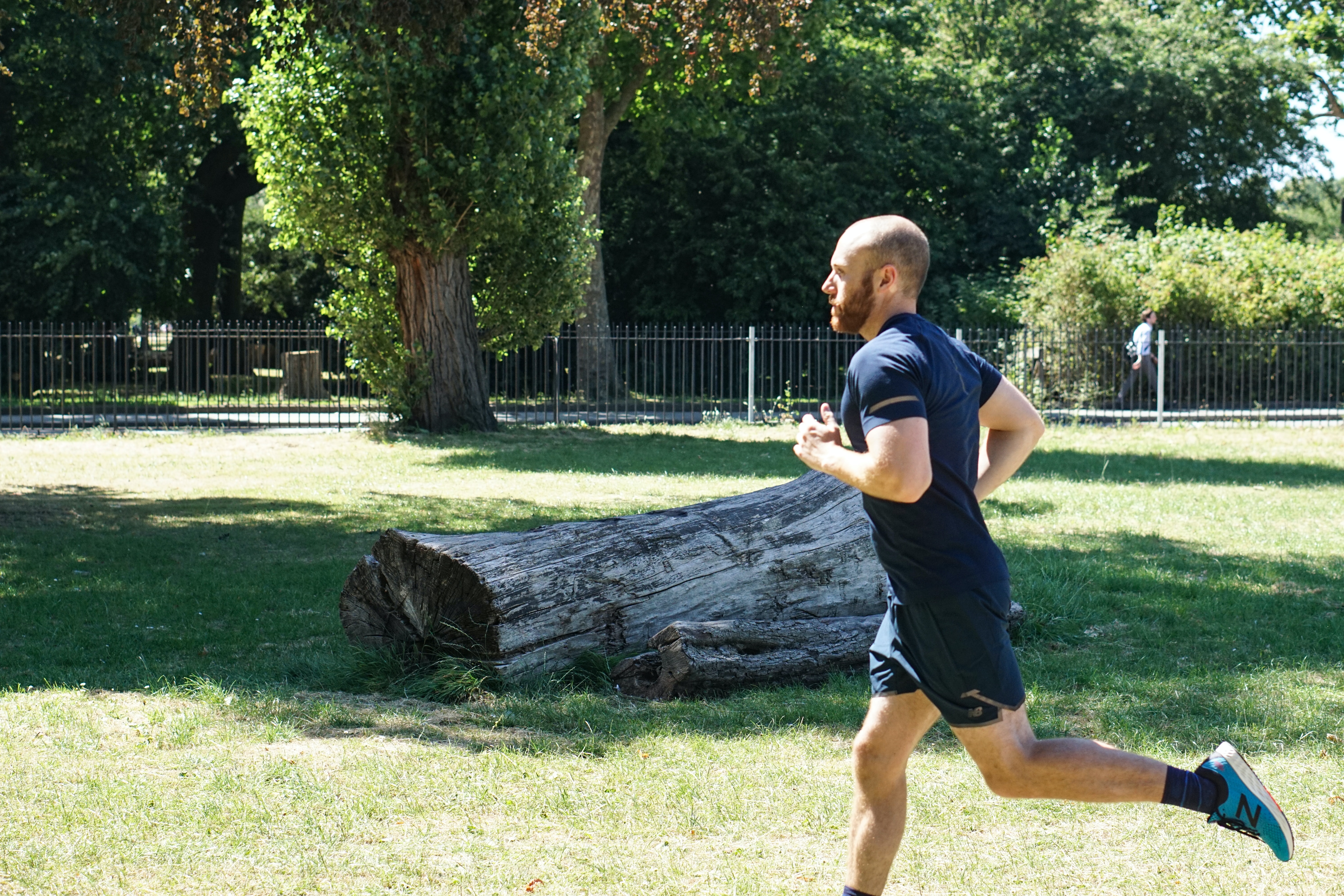 Mental health—theirs and yours
In initial conversations with clients, Simon found that he wasn't just acting as an accountant, but as an unofficial counsellor. Stressed clients revealed more than just their business issues, and as the pandemic worsened, Simon decided that he had a duty to his clients to regularly check in and make sure that they were staying as positive as they could.

"I'd say probably half my time for the first two months was social work, which I'm not trained to do," he says, "but I guess the key was just listening really, and trying to put a positive spin on things. Not give false hope, but certainly the mental side of things, I think it's really important."

However, Simon wouldn't have been able to do this without making his own mental health a priority. Having the support of his family and his team made all the difference, as well as taking regular breaks, and prioritising calming activities like exercise.

As we move into an economic recession, and accountants work longer hours than ever to keep their clients buoyant, mental health must become a priority for all. Keep tabs on your own stress levels, and don't feel guilty about carving out time to rest and recuperate. Reach out to like-minded individuals, either in real life or on social media, and offer and receive support. Take care of the basics—good food, solid sleep, hearty exercise—as much as you can. Remember: you won't be any good to your clients, if you're sinking yourself.