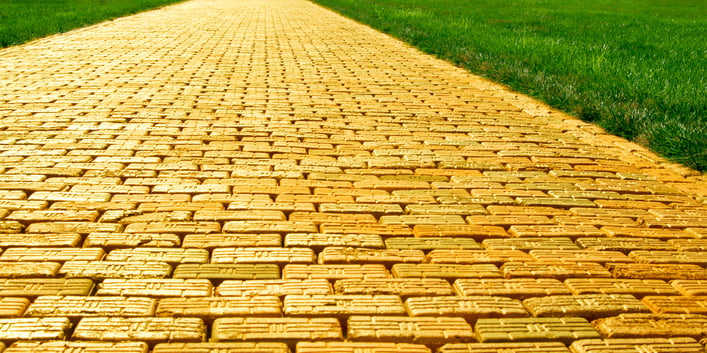 The desire to grow advisory revenue is fantastic, however, desire is one thing, while execution is another.
I'm going to break down a simple approach to turning desire to grow advisory revenue into execution (without being a product pusher) and turning 'selling' into just being yourself and believing in your ability to help your clients.
Making advisory service growth a strategic focus
Almost every firm has a handful of clients each year that will ask them to produce a forecast when applying for a loan or some other circumstance that creates a need for temporary assistance. This is referred to as ad-hoc advisory, where a firm performs a service for a client as a once off, bills for it and closes the job.
Making advisory revenue growth a strategic focus is about deliberately engaging with clients who might not have otherwise asked for an advisory service and gaining their agreement to meet for advice on a regular and ongoing basis.
Read our "Cash is King - Cloud Style" white paper to learn how to make cashflow forecasting, budgeting and scenario planning as standard practice across your clients.
Identifying the Right Clients for Advisory Services
Once a firm has made advisory service growth a strategic focus it becomes important to identify those clients most suitable for advisory services to engage with. The easiest way to initially identify suitable clients is to add them into two simple buckets:
Those interested in growing their business
Those not interested in growing their business
There are other indicators for advisory service suitability, for example, improving profitability, preparing a business for sale and regenerating a declining business. However, clients interested in growing their business are generally found to be the best place to start.
One common misconception is that only the biggest most complex clients are suitable or want advisory services. A client's business doesn't need to be big or complex to have an interest in growth - add great advice and you can assist a client to grow from being small to big!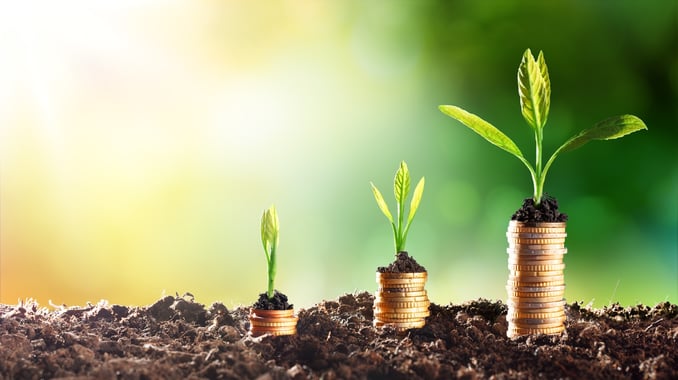 Getting Clients to Adopt Advisory Services (selling)
Once you've identified which clients to engage with, executing your strategy to grow advisory service revenue really begins.
Clients don't know what they don't know, so you need to explain your service offerings and the benefit of them - they won't go looking for them on your website! This is where most accountants turn the other way for fear they'll be seen as the sleazy salesman - please don't, as this can all be part of a natural conversation on the back of deliberate actions!
The two most effective deliberate actions a firm can take that will lead to natural conversation about advisory services include:
Presenting clients data in easy to digest ways to stimulate understanding, enthusiasm and discussion. For example, using a simple dashboard that shows data in graphical format.
A complimentary client review which focuses on your client's goals for their business and how they plan to achieve them e.g. growth, profitability, cash flow etc.
We live in an age where people are sold to everywhere they turn, so most are now immune to the typical pitch. If you truly believe you can help your clients grow their business then your sincerity will shine through in your conversations and this is all the selling you need to do!
We have a blog post written on this topic - "4 Reasons why you are struggling to upsell advisory services". Check it out to learn about the most common mistakes that many accounting firms make when upselling advisory services to their clients and how to avoid them.
Accelerating Growth of Advisory Uptake
Once you've found an approach to engage with clients that is growing the uptake of your advisory services, you'll want to scale and accelerate that growth.
Document and systemise your approach to include:
What are you using as bait/carrots that would mean a conversation about your advisory services to clients is naturally delivered?
How to describe the firm's advisory services and triggers for discussing particular services.
What are the key benefits?
Success story examples.
With your system, you can then begin to grow team members into understanding the triggers for starting advisory conversations with clients and take the burden off the senior team. In the mid to long term upskilling and supporting growth in your team should improve your ability to find and retain top staff.
---
About the Author
Thomas Loosley, Senior Account Manager, Spotlight Reporting

Thomas brings a wealth of industry knowledge and experience to Spotlight. He joined after successful and enjoyable 4.5 years as a Senior Account Manager at Xero where he worked with accountants and bookkeepers. During this time, he was able to build relationships and work with a variety of clients from the Big 4 firms to sole practitioners.