The company's motto Think, Learn, Grow and Kick Arse! sits nicely with the Spotlight Reporting products that are helping Growthwise to do just that. Firmly focused on value-added services, Growthwise has Spotlight Reporting, Dashboard and Workpapers as key components of their toolset.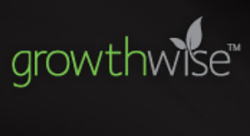 "We have always worked on the premise of giving clients information that can actually help their businesses," says Steph. "This includes KPI and cashflow reports, and analysis on ways they can improve."
With Xero the accounting system of choice, Spotlight Reporting was the perfect partner. Steph wanted something that would automatically pull out data, save time and make it easy to give clients the information they needed to make key business decisions.
"We chose Spotlight Reporting plus Dashboard, as they are super easy to use and give us options for the reports we give each client – it isn't a one size fits all solution."
Steph has been thrilled with the response.
"Clients love the reports – they just make a lot more sense. Focusing on the key numbers, trends and charts allows us to convey what the business is striving for."

"Existing clients love the simplicity of the reports and new clients get a bounce in their step when you show them how a few simple changes can make a big difference to their business."
The Growthwise team love this kind of work.
"Who wants to spend their time doing bookkeeping or preparing boring out-of-date Financial Statements? Now the whole team gets to see client improvements each month and suggest ways to improve the business. Who wouldn't want to do that?!"