Xerocon London is less than one week away 🚀 We're fizzing to hear from the headline speaker, Astronaut Tim Peake, see what's new for Xero this year, and speak to all the wonderful advisors, app-partners and old friends!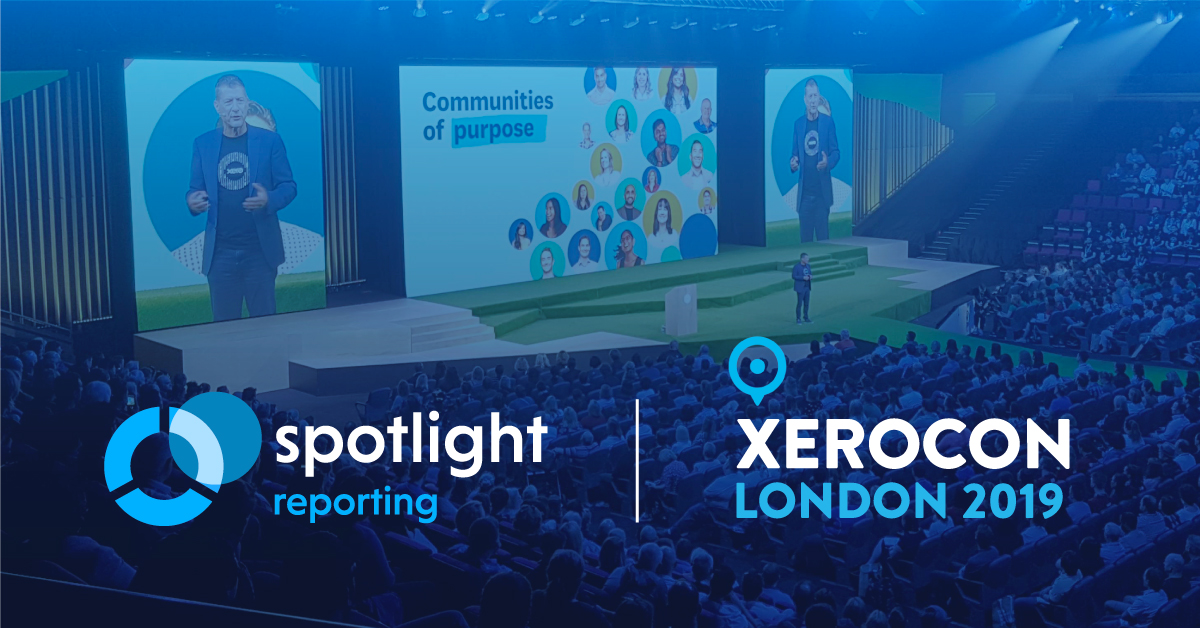 There's always lots to take in at Xerocon – keynotes, after-parties, shiny new products, and freebies – and we don't want you to miss hearing about the Spotlight Reporting features we've recently launched. So, here's a list of five of our favourite new features and why they matter.
The latest and greatest in Spotlight Reporting
1. More Flexibility with Spotlight Forecasting's Loan Amortisation Rule
Say hello to a more flexible Loan Amortisation Rule! No two loans are alike – the loan terms, interest rate and amount are tailored to the needs of each business. You'll notice new capabilities to the existing Loan Amortisation Rule that will make it even easier to create forecasts and/or scenarios that take into account many different loan variables.
2. Driver-Based Forecasting: Connect the Dots from Driver to Success
Using Spotlight Forecasting and the power of Drivers and Dynamic Rules, it's easy to build forecasts based on key business drivers. You choose the inputs that drive business activity – from price and quantity, through to billable hours, head-count, or even days worked. Use these drivers as the building blocks to forecast revenue, costs and the success of the business.
3. Account Groupings: Shed light on what's most important
Place focus on the information that matters. Declutter pages by grouping and summarising non-essential accounts and highlight important ones by displaying the details.

4. Industry Templates: Report on key metrics unique to your client's industry
Scale specialised reports across your industry verticals and monetise your advisory services using our new industry templates. Select from a whole range of industries including Retail, Hospitality, Agriculture and more.

5. Comparison Pages: compare actuals to forecast as well as comparing various 'what if' scenarios
Visibility and analysis is helpful when discussing the future with clients. Our new Spotlight Forecasting feature allows you to add pages to the Cashflow forecast report so you can compare actuals to forecast as well as comparing various 'what if' scenarios.
Xerocon is a real game of two halves – incredible insights from industry thought leaders, and then the networking and after-parties. We want you to make the most of all it, so read out "Ultimate Guide to Surviving Xerocon London 2019" and keep a look out for Daniel, Loreena and Thomas at the Spotlight Reporting stand.