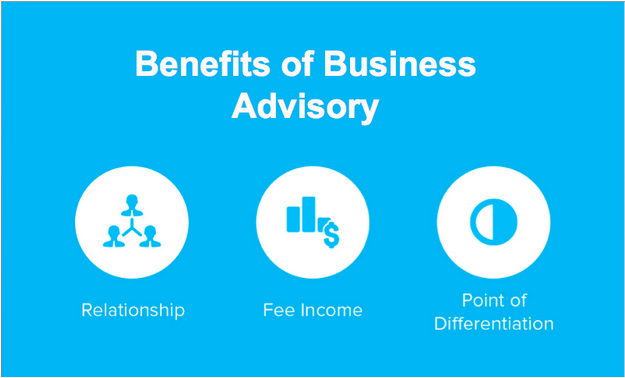 In order to be adding value to your clients and their businesses, you need to know your clients intimately. You need to be able to understand what their business goals are, what needs they have and their strengths and weaknesses. By being able to identify and analyse these things, you will also be able to identify the areas where you can offer added value to them.
Added Service
Irrespective of industry, going the extra mile for your clients can really help cement your relationship with them. Clear communication, the provision of helpful resources and being easily accessible can make clients feel like they are valued.
Leading accounting firms have incorporated multiple communication channels in their practices to offer accessibility in a form most comfortable to the client. Anything from Skype, Google Hangouts, Zendesk and social media channels are being effectively utilised. The reflection of brand personality and values you can achieve on these channels coupled with letting clients choose their preferred medium, allows for a more personal and trusting relationship to develop.
Providing helpful resources and information for your clients to better understand their business or industry is great added service. Educating them on best practices, ensuring they are effectively using cloud software and keeping them up to date with upcoming deadlines and legislative changes shows that their business is important to you. You can provide these to clients via blogs, newsletters, webinars, social media updates, event presentations or by phone call.
A great example of sharing and being topical is encapsulated in the email signature of The Wow Company below. There are not only multiple avenues to contact them on but also an invitation to attend an event. The event 'Keep Your Chin Up' is the philosophy of the key note speaker - Jimmy Cregan founder of Jimmy's Iced Coffees - who overcome adversity to build a high growth business. With a focus on growing a business which all clients can relate to, it's a great way for The Wow Company to add service and build stronger relationships with their clients.

Added Expertise
Your client may have a problem requiring specialist knowledge. Being able to help out in unexpected ways outside of your typical accountant's business dealings can be really valued by your client. Even better, utilising your practice's combined internal expertise and being proactive with recommendations for the clients will be a competitive advantage.
One easy way to add expertise is to devise financial and non financial KPI's to measure client performance. These KPI's can be set by the cloud products you internally use for clients and for your firm, so you can provide substantiated recommendations based on real client data.
Taking a proactive approach shows a point of differentiation and shows you're interested in the development of the business holistically and the many variables that affect success. This can move the pure accountancy side to being encompassed into a more client-centric offering and allow you to utilise your firm's expertise to mentor and coach the business to greater success.
Sometimes you may not be the right fit to provide the expertise, however referring them to someone you know who can will also be appreciated and remembered.
Added Business Efficiencies
All businesses want to be more efficient - and this is where you can help with some process review and recommendations. Offering advice on best practice or the utilisation of cloud products can be a great way to add value.
There is a wide range of cloud products that integrate with cloud accounting software and the utilisation of these can add greater efficiencies for business as well as more accurate and up to date data. With the reduction of administration time that cloud software can create, clients can focus on growing their business and better utilising their staff's skill sets.
Added Resources
Where valued clients are low or lack resources, providing the use of your meeting room for a client to use, offering to sponsor a mutually beneficial event or advising them of any grants that may apply to them is adding value to them and your relationship.
Added business
Are you getting to know your clients by doing business with them in return? Choosing their products and services whenever possible allows you to experience their business and reinforce your relationship with them. If you can't utilise their products or services, refer any potential customers to them in the course of doing business. This will highlight that you're not only understanding their business and target market but you're potentially generating more revenue for them.
Added TLC
Know the value of your regular clients and relating to them on a personal level is a great way to retain their business and their loyalty. Little gestures and personal touches can go a long way. Anything like sending a congratulations card or small gift when they reach certain business goals and milestones, invitations to industry events, Christmas or end of tax year gifts or even the odd acknowledgement or promotion of them on your communication channels goes a long way to achieving that TLC effect.
Word of mouth is a powerful thing and having loyal clients who know that you have added value is the best way to ensure your business is viewed in a positive light. Clients will tell their friends and business acquaintances, generating a ripple effect of new business and fee income that will come your way.
These are just some of many ideas. How are you adding value to your clients? Leave your ideas in the comments below and keep an eye out for our CEO Richard Francis' Super VCFO blog series post on the VCFO Service Opportunity where he goes into different value-add service offerings that he has successfully deployed.