For the past six months, we've been talking about the importance of taking care of yourself, as well as your customers, clients, and communities. Today, Spotlight Reporting's HQ did just that, by throwing a Midwinter Christmas Party!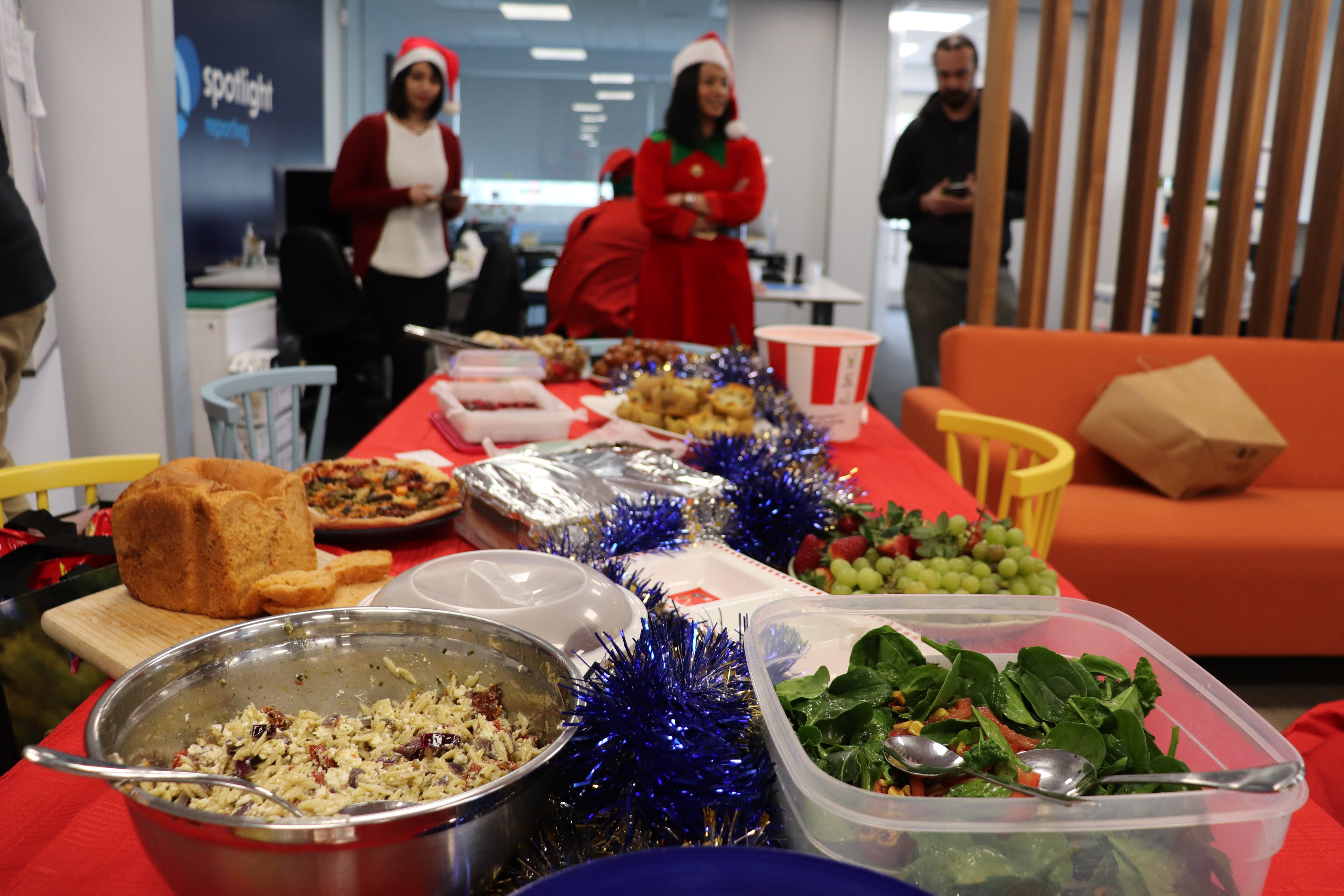 Our feast
To keep things simple, we invited all our team to bring a plate to share—and boy did they deliver. Our kitchen counter, table, and fridge were all overflowing with goodies that we just couldn't finish between us! Highlights included an incredible Peppermint Crisp Tart from our Accounts Manager Jo, and a well-received bucket of KFC wicked wings from our Product Manager Matt.
In keeping with the Christmas spirit, we even had our own small—but thoroughly decorated—Christmas Tree. We propped it up on a box so we could fit all our Secret Santa gifts beneath it.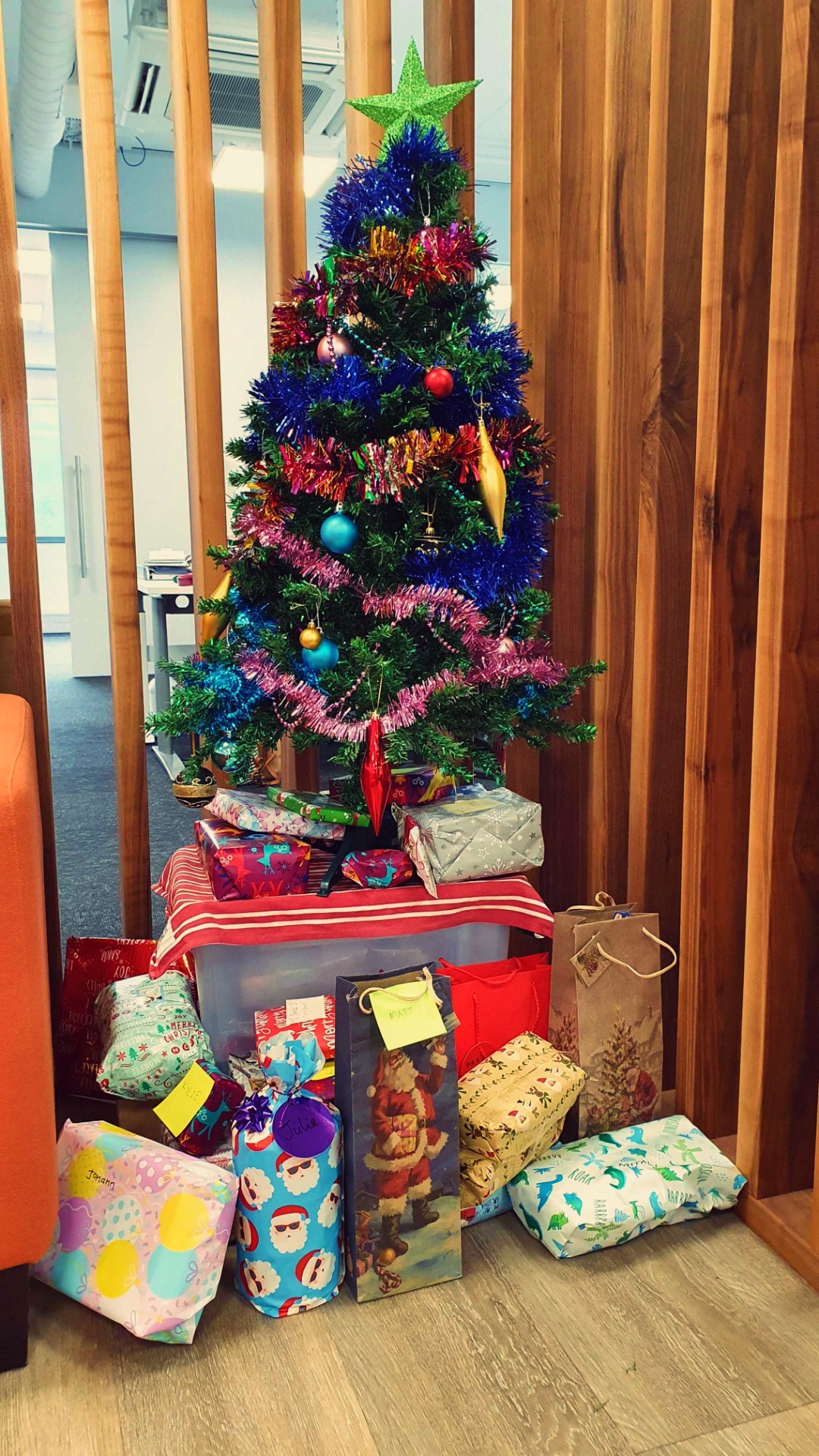 Speaking of Secret Santa, we have some really talented gifters in our team. There was a lot of laughter as presents were unwrapped.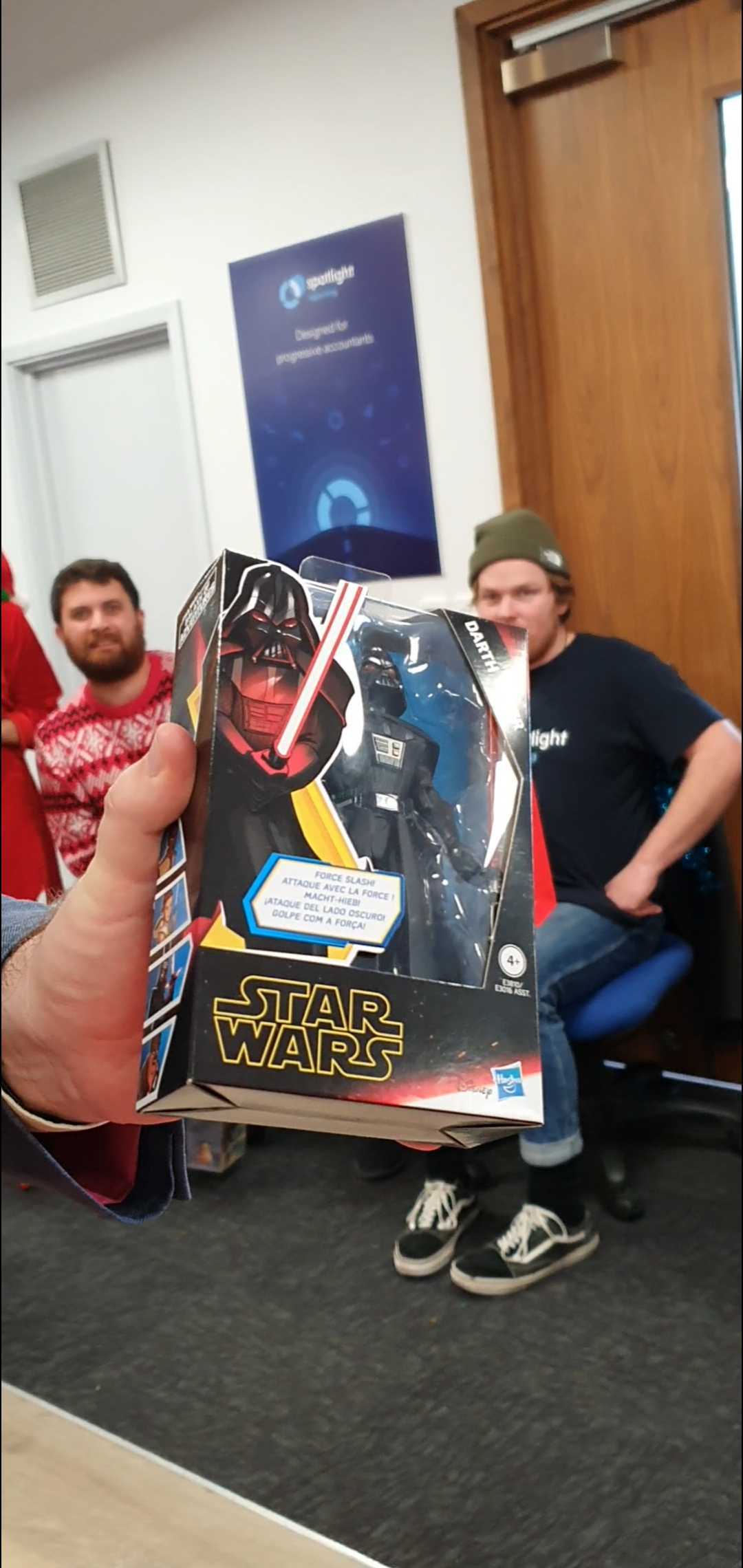 "I hope this is because I love Star Wars," said Richard Francis, CEO, holding aloft his new Darth Vader figurine, "rather than a comment on my leadership."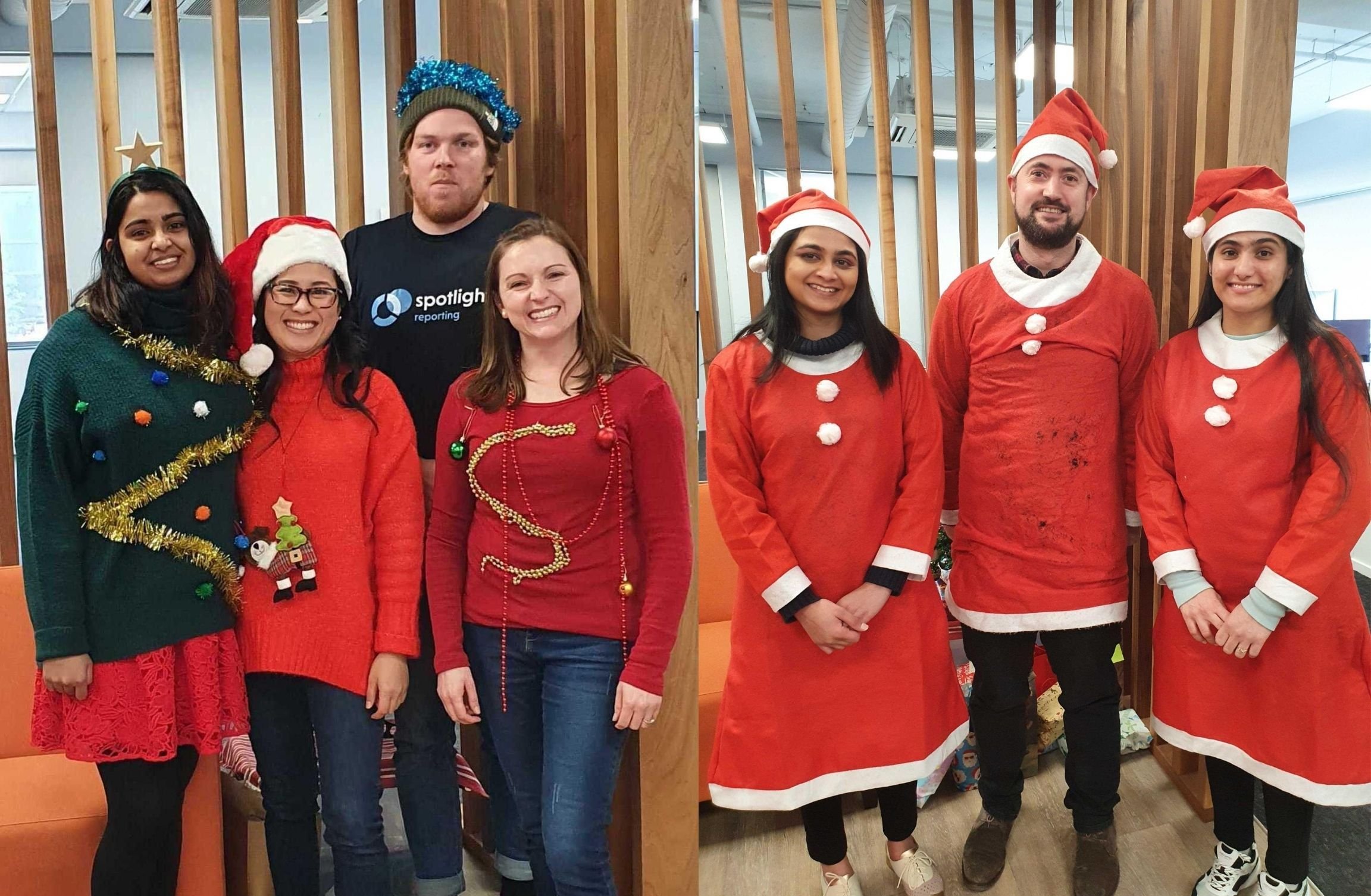 Marketing (left) came third, members of our Product Team (right) came second
The Finance team won the best dressed competition, as judged by Richard. The Product team came second, and Marketing came third (we'll get 'em next year). But the highlight of the afternoon was definitely the opportunity to celebrate with our coworkers, and have a bit of a breather after all the chaos of the first half of the year. Spotlight Reporting is a family, and like any family, we've worked hard to get through tough times together.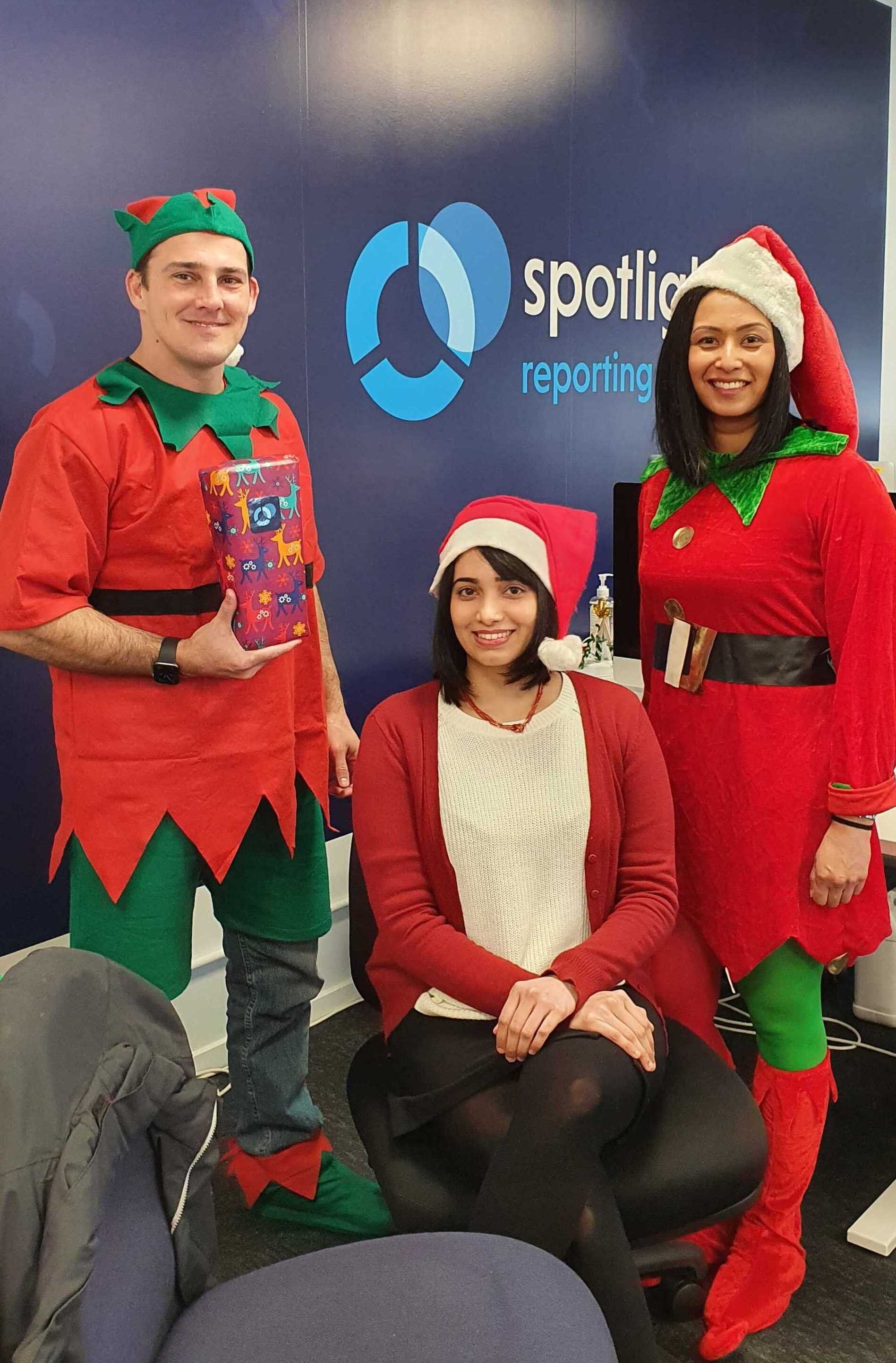 Winners: the Finance Team and Jo, our NZ Account Manager
From our family to yours, stay safe, take care of yourselves, and don't hesitate to reach out.
Bring on the next half of 2020!