Today, we're announcing a wide range of improvements that make the Rankings Page in Spotlight Multi more powerful than ever. Reimagined, rebuilt, and ready for multi-entity businesses and not-for-profits to uncover metrics and rank performance across entities. Read on to see what's new…
Welcome to the new Rankings Page in Spotlight Multi
Now, one of your favourite Spotlight Multi report pages is even more powerful with the launch of brand new functionality to help you assess the performance of each entity relative to its peers. We've extended the page with the ability to now rank hundreds of entities, a shiny new KPI builder, and lots more.
"It became clear that multi-entity businesses wanted a more flexible Rankings Page to help get total visibility over their data, analyse performance, and compare results of each entity. That's exactly what we've created with the new Rankings Page in Spotlight Multi. Bring it on!"

Matt Kekena, Product Manager, Spotlight Reporting


For the uninitiated, the Rankings Page in Spotlight Multi lets you rank entities based on the metrics you choose—revenue, gross profit, the choice is yours. You can quickly identify over and underperformers across franchisees or branches, surface each entity's strengths and weaknesses, and review top, bottom, median, and average results too. Best of all, you can bring it all together—quickly and accurately—in a beautifully presented report, and give your network the visibility they require to unlock growth opportunities.
So, what's new? Take a look 👇
Rank 100s of entities
Now you can get the full picture of your multi-entity group and rank hundreds of individual entities.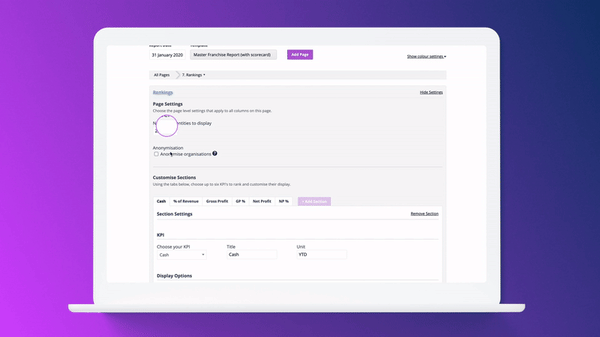 Use KPIs to help determine best practice across the network
Quickly and easily surface any of the metrics that are important for your multi-entity group with our new KPI builder. Who has the best sales to employee ratio? Which branch has the highest revenue? Who is growing the fastest? The choice of KPIs is yours.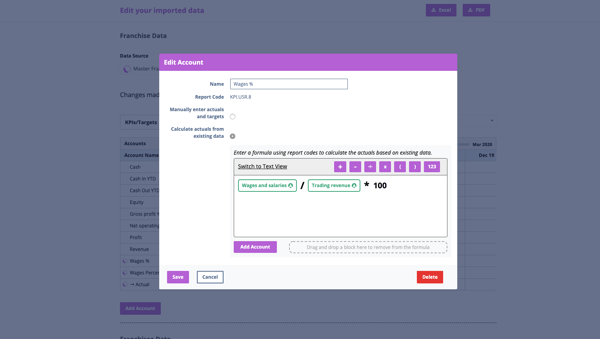 More adaptable to how your business works
We've built lots more goodness into the new Rankings Page, including the ability to:
Arrange and re-order by ascending or descending values, so that your data is easier to understand and analyse.
Remove redundant 'zero' values so that you're only presenting useful information.
Fully customise column headers.
Use decimal places when more precision is required.
How to get started
If you're after a head start, here are two tips to help get you going:
Watch our training video below where our Education, Training, and Support Manager, Kirsten shows you the ins and outs of adding and using the new Rankings Page.
If you're after a little more help read our help guide.


If you're not a subscriber but keen to try the Rankings Page in Spotlight Multi you can sign up for a free trial or book a demo with the team.
---